Make 2021 your best year with IBM Developer
Make 2021 the year where you truly shine, grow, build & Code. Get support and motivation from the IBM Developer community. #IBMDeveloper #CodePatterns
Click here to know more
Advertisements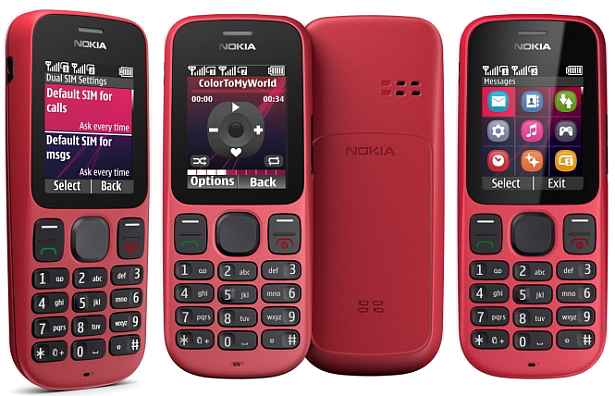 Apart from the three new Symbian Belle smartphones Nokia introduced today, two feature phones were shown off by the Finnish mobile giant – the Nokia 100, and 101 – essentially the same phone, with the latter supporting dual-SIM and MP3 player functionality, and coming bundled with a few extra accessories - like a headset.
Scheduled to be launched across Africa and Asia sometime this quarter, the phones are low-cost offerings – or as Nokia puts it, they are "reliable, inexpensive, regular" phones. Nokia has provided MSRPs for the devices, €20 (roughly Rs. 1,300) for the Nokia 100, and €25 (roughly Rs. 1,700) for the Nokia 101, excluding local taxes.
[RELATED_ARTICLE]
The Nokia 100/101 pair run on the Series 30 operating system, and like most of Nokia's recent dual-SIM offerings, support up to five separate address books, and can store settings of up to five different SIM cards. Other valuable features meant for the rural masses include an icon-based menu not requiring literacy, an integrated flashlight, FM radio, and solid battery life – delivering up to 25 days of standby time, and 6.7 hours of talktime. In select markets, the phones will launch with Ovi Life Tools onboard (now called Nokia Life Tools).
Other features of the Nokia 101, the dual SIM and slightly more feature-filled variant, include storage expansion via microSD, up to 16GB; a 3.5mm audio jack; and pre-loaded games. Check out the videos below, detailing the two phones.