Working from home?
Don't forget about the most important equipment in your arsenal
Click here to know more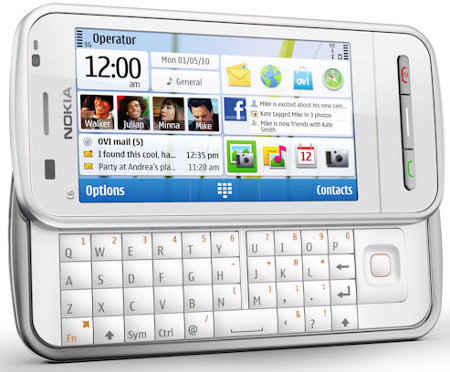 Good news for Indian mobile fanatics and mobile consumers alike...if you were anxious about getting your hands on the sleek & stylish QWERTY slider - Nokia C6, then you might have to wait just a little while longer. Reportedly, the release date for Nokia C6 has been extended to the first week of September in India. Apparently a twitter inquiry from a blogger by name krazyfrog, has lead to the quick response from Nokia over twitter, confirming the release date for India would fall into the first week of September 2010.
The Nokia Messaging phone, Nokia C6, is expected to cost around Rs. 12,000 to Rs. 14,000 in India as per estimates, making it an excellent value for money choice in the mid-range segment.