Working from home?
Don't forget about the most important equipment in your arsenal
Click here to know more
We are writing this just ahead of Nokia's event today in New Delhi, where the Finnish mobile manufacturer is expected to launch a new generation of Asha devices. CEO Elop on Tuesday announced the company would be renewing its Asha portfolio in the days immediately ahead.
New information further cements the Asha launch speculation in New Delhi today, with established leakster @evleaks putting up a photo of a supposed Asha 501 phone, and other images showing the new design philosophy.
As you can see from the leaked Asha 501 image below, the smartphone looks to have a full-touch interface, with just one obvious hardware key right below the 3 ~ 3.5-inch display. It may just be possible this key is accompanied by two capacitive keys on either side. The range of colours is most definitely Lumia-tinted, and a believable way to homogenize the look of the company's budget and mid-range smartphone portfolio.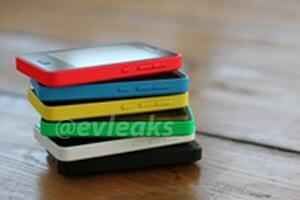 If these rumours are true, we can expect the other Asha devices to be unveiled today and in the near future to follow a similar design philosophy, quite different from the curvy pastel theme of the previous Asha generation. Previous expectations of today's Nokia event included a revamped version of the Symbian OS, with a brand new UI. This is certainly evident in the second and third leaked photos of what still looks like the Asha 501, showing off a cleaned tiled UI, distinctly Lumia styling, a transparent case, and a 5MP camera.

Nokia really needs something robust to be able to compete with the plethora of budget Android phones in the market, which offer more attractive ecosystems, flexibility and personalisation to users. Whilst low-cost Windows Phone 8 devices have been spoken about for a while, we've yet to see one actually pierce the Rs. 10,000 price point, with the only exception being the Lumia 520, which has an MOP of just under 10k.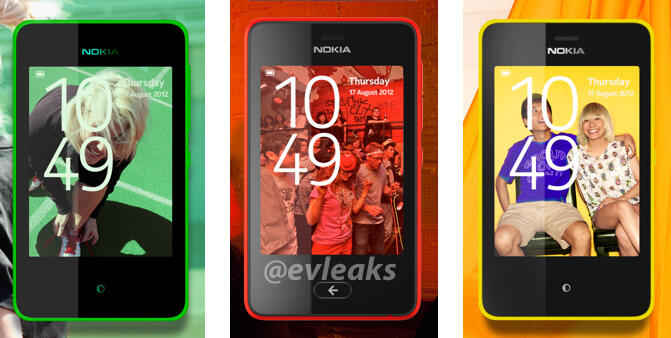 It would be quite interesting if we see entry-level Windows Phone 7.8 devices in the Asha lineup, perhaps the only way to gain a foothold (or more realistically, a toe-hold) against Android in that segment. Further leveraging the Symbian ecosystem, with a stylish and fresh new UI probably has a better chance of delivering the desired effect however.
Stay tuned for details from the Nokia event shortly, where all these rumours will be put to rest.