OnePlus TV 32Y1 - Smarter TV
Android TV with superior craftsmanship and elegant design - Buy Now
Click here to know more
Advertisements
Nokia has announced roll-out of Nokia Browser 2.0 for its Series 40 devices, which includes the colorful Asha lineup. The Nokia Browser v2.0 comes with a range of new features such as new interface and is likely to help reduce data consumption by up to 90%, improving the overall web browsing experience while reducing the data cost to user.
The upgraded Nokia Browser also brings a download manager, better search functionality and allows users to swap apps while browsing (such as switching to text messages while browsing web). Nokia says its Browser 2.0 makes it easier to share content across social media, as users can post any page URL via Facebook or Twitter from within the browser, including a comment directly from the options menu.
The Nokia Browser 2.0 is available for Nokia Series 40 Touch, QWERTY and non-touch devices including the Nokia Asha range, as well as popular devices such as the Nokia C3-00, Nokia C2-03 and Nokia X3-02.. The upgraded browser will come pre-installed on current and all future Nokia Series 40 devices.
Users can download Nokia Browser 2.0 for their S40 devices from the Nokia Store for free. The upgrade is also available as optional over-the-air (OTA) download for these devices.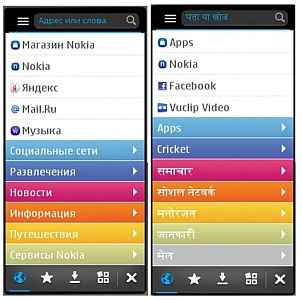 Also read,