Sony Mobile is discontinuing its flagship Xperia Z lineup of smartphones, replacing them with the Xperia X series. While an official statement from Sony regarding the same is pending as of now, Sony Mobile DACH has stated that Sony's focus has shifted from waterproofing on devices to innovating around camera, battery and design. The Sony Xperia Z lineup had a different technological and design philosophies, and Sony is looking to branch away from what the Xperia Z lineup stood for, with pure metal and curved glass builds, predictive hybrid autofocus cameras and intelligent charging on the new Xperia X smartphones.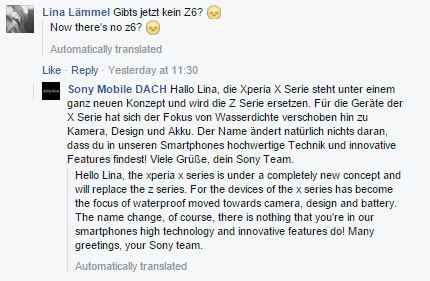 Last year, at IFA 2015, Sony became the first company to introduce a smartphone with 4K resolution display. While it was indeed rich and sharp to look at, the Sony Xperia Z5 Premium failed to invoke massive interest, as a 4K resolution display panel on a 5.5-inch device can be easily deemed as overkill. With the new Xperia X lineup, Sony's focus seems to have shifted to improving existing technology on its lineup of smartphones, thereby pitting the new devices as its latest flagship range. The Sony Xperia X Performance will lead Sony's lineup for now, powered by the new Qualcomm Snapdragon 820, 3GB of RAM, and a 23MP Exmor RS Mobile primary camera. The Xperia X, priced at €599, will serve as the bridge between the X Performance and the Xperia XA, Sony's mid-range device powered by a MediaTek MT6755 chipset and priced at €299.
UPDATE: We had reached out to Sony Mobile India, and this is what Sony's spokesperson stated: Although we can never confirm about the future possibilities of our product line-up, we can share with you that we have no plan to launch Xperia Z6 at this stage. As announced, we have entered a new chapter of our Xperia brand by launching the new X series at MWC.