#IBMCodePatterns, a developer's best friend.
#IBMCodePatterns provide complete solutions to problems that developers face every day. They leverage multiple technologies, products, or services to solve issues across multiple industries.
Click here to know more
Advertisements
On the heels of wireless charging breakthroughs, most smartphone manufacturers have started releasing products based on this technology. Google has shown that it will not be left out of this race by finally releasing their very own wireless charger for the highly anticipated Nexus 4.
The wireless charger looks like a small orb which was showcased earlier by Google in October 2012. If you managed to bag the Nexus 4 through Google's Play in the past month or so, you can order this wireless charger for the smartphone.
This is how it works -- you can simply put the phone on top of the charger and it starts charging the phone instantaneously, it's that simple.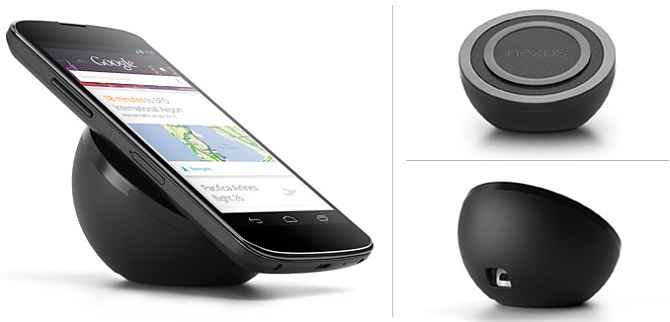 This charger uses the "Qi induction" technology and has an angled surface which provides easy visibility of your Nexus 4 while charging. Some of the specifications mentioned about this charger on the Play Store are that it weighs 130 grams, has a DC Output of 5 Vdc/1.0 A and a DC Input of 5 Vdc/1.8 A. It takes approximately 4 hours to juice up your Nexus 4 if its battery is completely empty.
When you order the product online, Google includes a power adapter, a microUSB Cable, a quick start guide and a warranty card along with the Nexus 4 wireless charger. It's being sold on the Google Play store for $59.99 in the United States and Canada. It's not clear if it will be released here because Nexus 4 itself is yet to launch in India. Maybe it is time to start contacting that long, lost relative from the States with whom you haven't spoken to in a while.
Source: The Verge