HTC has released a couple of marketing images showing off two of its upcoming mid-range smartphones- the Desire P and the Desire Q. The images have been released for the Taiwanese market and both phones will first be launched in Taiwan before hitting global markets.

The Desire P has a 4.3-inch display with a resolution of 800x480 pixels and will be powered by a dual-core 1GHz processor. It will use an 8MP camera for shooting pictures and videos, complemented by an LED flash. Like most HTC phones, the Desire P will feature Beats Audio technology and will also support microSD cards for expandable storage. The Desire P is expected to be launched for around $365 (Rs. 19,800 approx.). Unwired View points out that the Desire P looks a little like the Desire SV that was launched last November in India.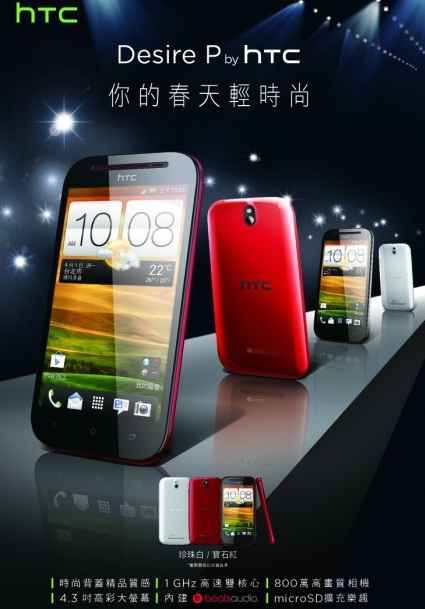 The Desire Q shares some features with the Desire P including Beats Audio technology. The Desire Q will sport a 4-inch display and is expected to retail for around $235 (Rs. 12,750 approx.). There is still no word regarding what version of Android both phones will run on, but it's expected to be Android Jelly Bean.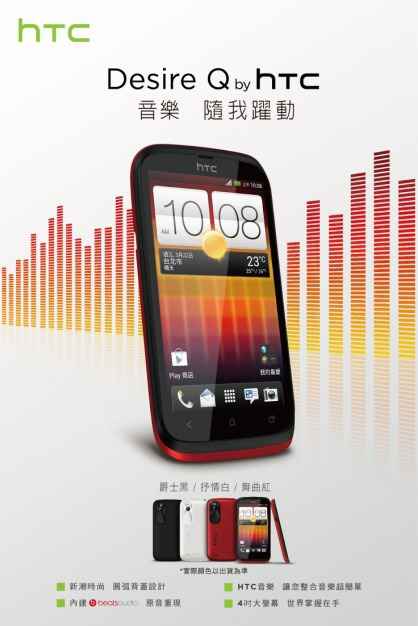 Source: Unwired View