Chinese mobile phone manufacturer, ZTE has launched two phones running on Mozilla's Firefox OS. Branded as ZTE Open series, the two phones are named as Open C and Open II.
ZTE has been working with Mozilla for quite some time now and had even announced its first Firefox phone named ZTE Open at Mobile World Congress in 2013. ZTE Open was launched in October last year.
The Open C, which will initially be launched with Telefonica in Venezuela and Uruguay during the second quarter, is the first phone running the latest version of Firefox. It will run on 1.2GHz Qualcomm Snapdragon 200 processor with dual-core CPU with 512MB of RAM. It also features a 3MP camera, 4 inch WVGA (800x480 pixels) display, 4GB of internal storage and a 1400mAh battery. The dimensions of the phone are 125 x 64.7 x 10.8 mm. There is no front facing camera on the phone though.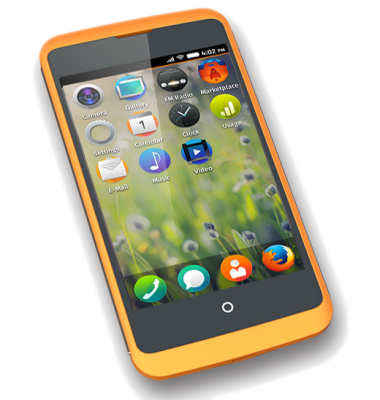 ZTE Open II features a 1.2GHz Snapdragon 200 MSM8210 dual core CPU, 256MB of RAM, 3.5 inch HVGA (480 x 320 pixels) display, 2MP camera, 2GB of internal storage and a 1150mAh battery. The phone will come in 118 x 61 x 10.5mm dimensions.
According to information technology research and advisory firm, Gartner, ZTE is one of the Top 5 mobile handset manufacturers in the world. It has partnerships with more than 230 major carriers and distributors in over 160 countries and regions around the globe.
Both the new Open series phones from ZTE will support GPRS, WCDMA and HSPA networks. ZTE also plans to launch a 4.5 inch FireFox smartphone by 2015. ZTE is yet to announce the pricing of these phones.