Details about Motorola's next generation Moto X smartphone have leaked. According to leaks, the Moto X third generation will come with a slew of upgraded specifications over its predecessor.
The leak reveals the Moto X 3rd generation has a 5.64-inch display with 1440x2560 resolution at 560 dpi. The smartphone runs Android 5.1.1 and is powered by a Qualcomm Snapdragon processor, along with 3GB of RAM and 32GB internal storage (21GB usable). It is also rumoured to feature a Type C USB port and stereo speakers, and have back cover options in plastic, wood and leather, while another variant has also been rumoured.
The present Moto X (2nd generation) features a 5.2" display with 1080x1920 pixels resolution at 424 dpi. Under the hood, it features a Qualcomm Snapdragon 801 octa-core processor running at 2.5GHz with 2GB of RAM. While the processor and RAM is expected to be more powerful, the rumoured 5.64" screen size seems to be a tad large for a compact smartphone, and this may not be favourable for users who were attracted by the compact design of the previous Moto X phones. Motorola didn't sacrifice on the bulk of the Moto X when it released the 2nd generation over the first one, and it will be interesting to see if Motorola can pull off a miracle by keeping the compact form intact. We sincerely hope that Motorola would improve the camera quality in the new Moto X, which is a serious put-off in the present one. That, coupled with the compactness of the phone in question, might just decide whether the Moto X 3rd generation would manage to continue the good work that Motorola has done with their phones lately.
Previously, other third generations of Motorola's smartphones have been leaked. The Moto G 3rd generation is said to feature a 5.2" 1080x1920 IPS LCD display at 441 dpi, 64-bit Snapdragon 610 SoC, quad-core 1.7GHz CPU and the Adreno 405 GPU, 2GB of RAM and 4G LTE connectivity. The 3rd generation Moto E was also reportedly leaked in Bluetooth Certification, & is rumoured to feature Android Lollipop v5.1.1, Bluetooth v4.1 and 8GB of inbuilt storage.
While no date has yet been specified, the entire Motorola 3rd Generation stable is expected to be released in Q3 2015.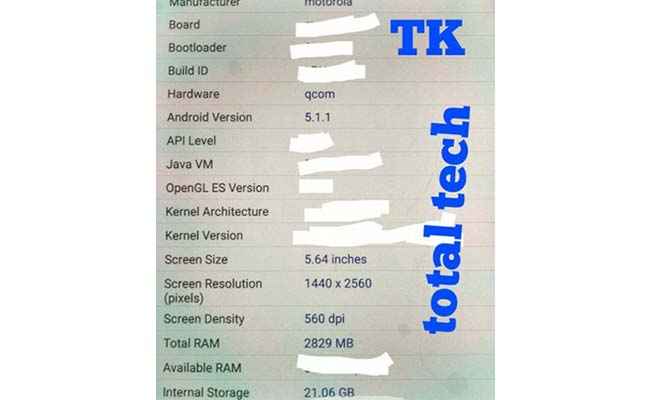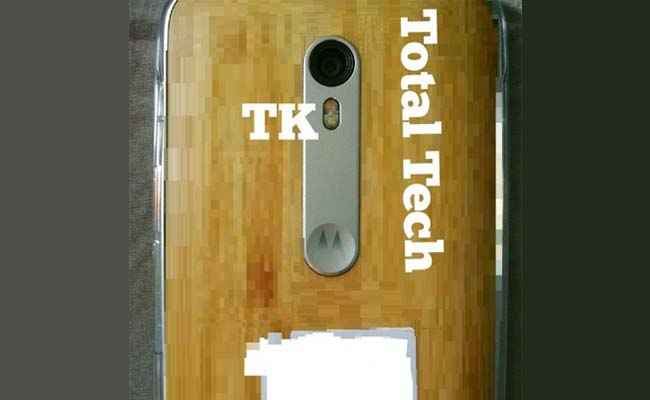 Source: PhoneArena