An article detailing another leaked image of the Motorola Shadow or Droid X.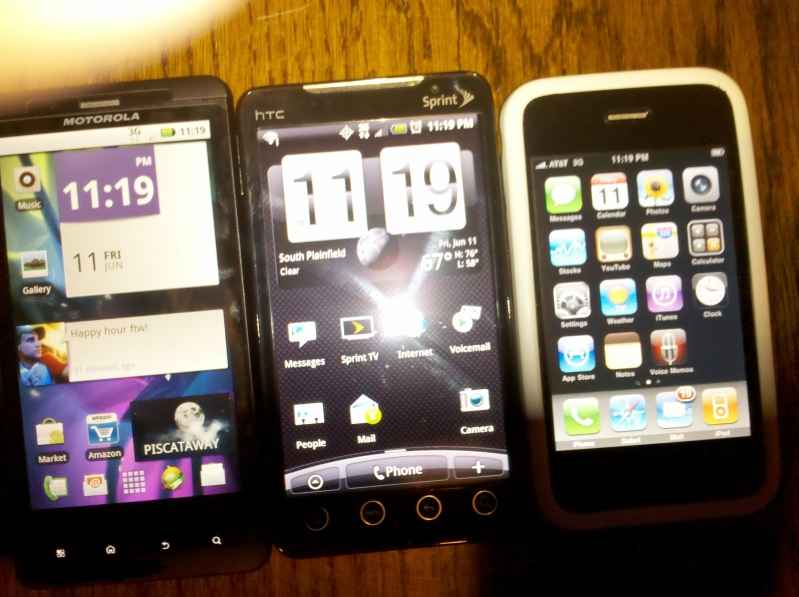 What we have alternately known of as the Motorola Shadow, Droid X, Droid 2, Motorola Xtreme, and Nexus Two, has been spotted again in the wild, in leaked images that are of slightly better resolution than the previous one. The images still do not reveal whether it's the Nexus Two or not, as we still can't see if that 4.3-inch screen would slide back to reveal a hardware QWERTY keypad. It has been pictured besides the EVO 4G, iPhone 3G and Droid Eris, showing by comparison just how large it is. The hardware Android buttons are also very apparent in the below image.
The visible widgets also confirm that Droid X or Motorola Shadow will come with the Shadow BLUR user interface, instead of the MOTOBLUR. It will reportedly release in July, with Verizon Wireless.