OnePlus TV 32Y1 - Smarter TV
Android TV with superior craftsmanship and elegant design - Buy Now
Click here to know more
Advertisements
Google finally came with a name for the latest Android L a name "lollipop". Google also announced the latest and the greatest Nexus Devices The Nexus 6 and Nexus 9. Amidst this Motorola which this year is the partnering Google for Nexus 6 has revealed Android 5.0 lollipop rollout plans for their current devices. Motorola says that as of now their current plans are to update the Moto E, Moto G (all variants), Moto X (all variants) to the latest Android Lollipop 5.0 by the end of this year.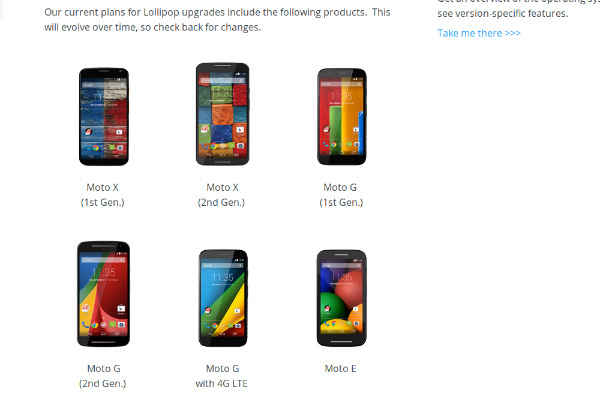 All these Motorola devices as well as the recently announced Android One range of phones will be the first to cater Android Lollipop to the customers. It is much likely that Nexus 4, Nexus 5 and Nex 7 will be updated to the latest android update within a few weeks.
Motorola has acquired a lot of customer base in India with their competitively priced Moto G and Moto E devices. Though the latest 2nd gen Moto G is quite aptly priced, the higher end brother Moto X (2nd gen) seems to be losing its appeal with a higher price tag.