Over the past month, we got to see at least two sets of leaked images of the Moto Z3 Play. Now, a report from XDA Developers reveals a fresh image of the Moto Z3 Play and a new Moto Mod: one that's capable of enabling the phone to use 5G connectivity.
Before we get to the new Moto Mod, let's sum up what we've learnt about Motorola's newest Z-series phone so far: it will feature Qualcomm's Snapdragon 636 chipset with 4GB of RAM, offer 32GB or 64GB of internal storage that's also expandable, a 6-inch 18:9 AMOLED display with an FHD+ resolution, a 3,000mAh battery, and dual cameras on the back. It will reportedly have "one of the the thinnest premium designs". The Moto Z3 Play will also see an updated set of features through 'Moto Experiences'.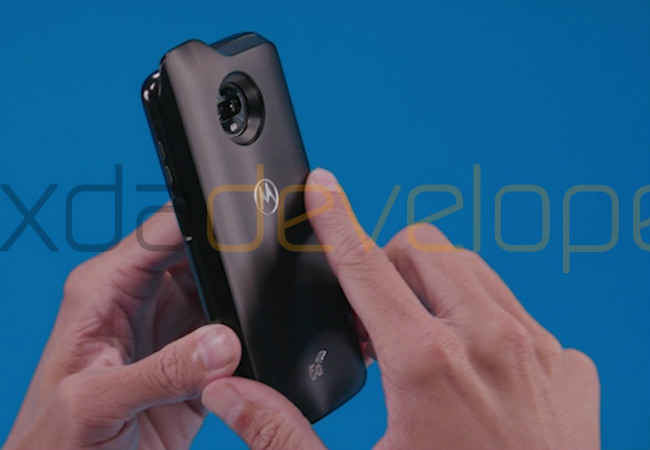 Not too much about the Moto Z3 Play's software is known to us yet, except that it will run Android 8.1 Oreo out-of-the-box, and that the navigation bar seen in the leaked image is similar to that seen on the second Developer Preview of Android P. This too seems to have a 'gesture pill' that we expect to see implemented in Android P.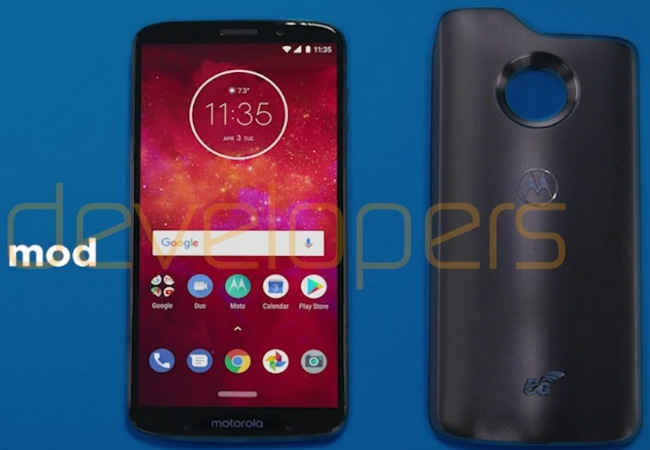 When slapped on the back of the Moto Z3 Play, the newest Moto Mod, dubbed the 5G Moto Mod is said to enable the phone to have 5G connectivity. All we know about it is that it is rather thick in size and has a protruding antenna lip at the top. There is no word yet on when the Moto Z3 Play and its 5G companion will be launched or how much they'll cost.