Rumours about Motorola's next smartphone, dubbed as the X+1, have been doing the rounds for quite some time. According to the recent rumours, smartphone will be released alongside the Moto 360 smartphone and will come with 25 backplate options. Well, now details about the specifications of the smartphone have emerged via a Brazilian retailer.
The Moto X+1 was briefly listed on the website of Brazilian retailer Livraria Logos. According to the listing, the X+1 features a 5.2-inch display with 1920 x 1080p display. It runs Android 4.4.4 KitKat and is powered by a 2.3GHz quad-core Snapdragon 800 processor along with 2GB of RAM.
The smartphone has 32GB storage with microSD slot with support up to 128GB. It has 12MP rear camera along with 5MP front-facing camera. Connectivity options include Wi-Fi, 4G/3G/2G, Bluetooth and NFC. It is powered by a 2,900 mAh battery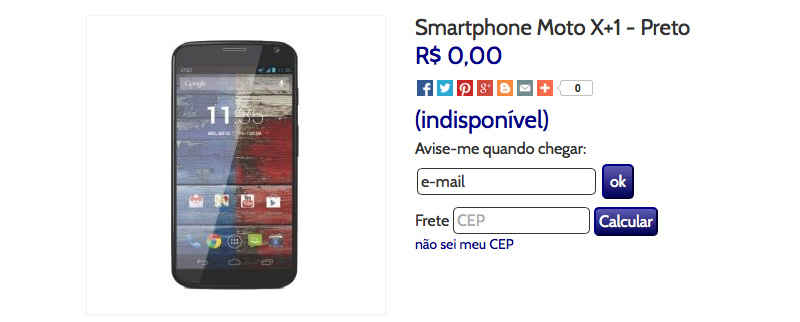 Interestingly, the listing also featured banners highlight some special X+1 features including touchless control, Active Display, 3D recognition and "super camera with optical zoom".
Right now there's no word on the pricing of the smartphone. However, we expect it to be competitively priced, like the recent Moto phones.
Also read: Motorola Moto X+1 to come with 25 backplate options: Rumours
Source: Phonedog