Motorola will soon launch the Moto Maxx smartphone in India. The Qualcomm Snapdragon 805 powered phone will be a Flipkart exclusive.
Flipkart has hinted at the launch of a new Motorola phone in a new tweet. The Indian e-commerce giant revealed in the tweet that the upcoming phone will have a Ballistic Nylon fairing. This could only mean that Motorola is gearing up to launch its highly praised Moto Maxx smartphone in India.
Motorola launched the Droid Turbo with Verizon mobile in the US and later rebranded it for international markets as the Motorola Maxx. The Moto Maxx runs on a Qualcomm Snapdragon 805 SoC coupled with 3GB of RAM. The phone offers 64GB of onboard storage and a whopping 3900mAh battery. The phone also supports 'qi' wireless charging.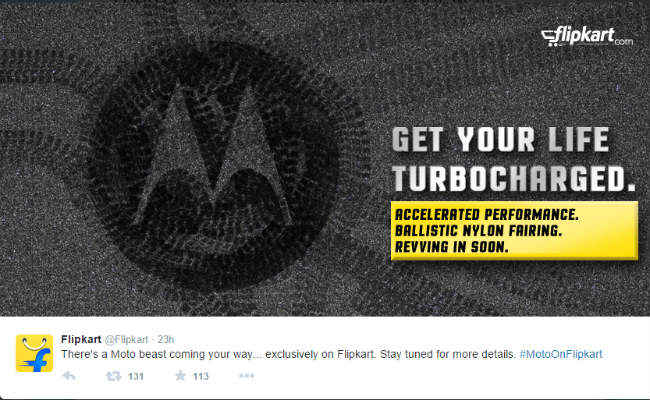 The Moto Maxx offers a 5.2-inch OLED display with a resolution of 1440 x 2560p. As for the camera, it offers a 21MP primary shooter at the back and a 2MP front-facing camera. The main attraction though is the fancy Ballistic Nylon back and the phone is also splash resistant.
Keeping Motorola's current pricing in mind, it is expected that whenever the Moto Maxx is launched it could be priced near the Rs. 40,000 mark.
Source: Twitter