Motorola has made the much leaked Moto G5S and G5S Plus official. The two phones bring some new features and design updates over the phones they replace. Unlike the Moto G5 and G5 Plus, both new phones now flaunt a full metal unibody build, which till now has only been seen in more expensive phones. Even the top and bottom edges are now metal, making them one of the few phones in their respective price brackets to offer a full metal build. Prices of the Moto G5S start at EUR (Rs 19,000 approx) and the the Moto G5S Plus starts at 299 EUR (Rs 22,700 approx). Moto has mentioned that both phones will be available this month in various countries. Hence, we can expect both phones to be made available in India soon,although we expect the prices to be different.
The Moto G5S, which replaces the Moto G5 is powered by the same octa-core Qualcomm Snapdragon 430 platform and features an Adreno 505 GPU. The screen size has also been increased from 5.0-inches to 5.2-inches offering a 1080p resolution. The display also gets Gorilla Glass 3 to make the display scratch-resistant. The biggest update however is in the camera department as the Moto G5S packs a new 16MP camera sensor, which sits behind an f/2.0 aperture lens and supports PDAF. The 5MP camera at the front remains the same, but now phone offers 3GB of RAM and 32GB of storage. The 2800mAh battery is also bumped up to 3000mAh on the Moto G5S and the phone runs on Android 7.1.1 out of the box.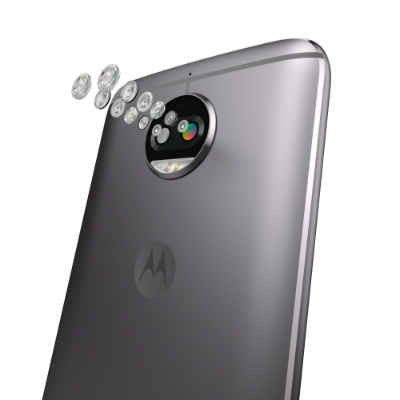 Moto has not changed the SoC on the Moto G5S Plus either and the performance is still handled by the 2.0GHz octa-core Qualcomm Snapdragon 625 platform. The phone is launched with 3GB RAM and 32GB storage and there will be a 4GB, 64GB variant as well. The biggest update again is the camera department as Moto has replaced the very capable 12MP camera used on the original phone to a dual camera setup featuring two 13MP cameras.The front facing camera has also been upgraded to 8MP with an f/2.0 aperture lens. The screen size has also increased from 5.2-inch to 5.5-inch, but the battery size remains the same at 3000mAh.