Mobile World Congress kicked off in Barcelona, Spain on February 15th. We saw a big announcement being made in the form of Windows Mobile 7 from Microsoft. We bring to you what created a buzz at this event right on day 1.
We saw the release of Windows Mobile 7. Microsoft got nearly everything right this time. Sadly, they have not released all the technical details regarding the OS but only announced that the first Windows Mobile 7 series phone will start only at the fall of this year.
Click here for a detailed account of Windows Mobile 7.
There was also another much hyped operating system present there.
Samsung revealed the first official phone
running on the Samsung Bada OS. The Samsung Wave S8500 was officially released for the public on day 1, although its pictures and specs had leaked quite some time ago. It's built on the TouchWiz so that users won't feel scared of adapting it. Bada has also come up with some sort of a social 'Hub' which allows full integration of Social Networking sites like Twitter and Facebook and also support for Push Mail. Samsung had developed a Super AMOLED screen for this phone which has generated much hype. Samsung claims that the 3.3 inch WVGA reflects less light and offers sharper contrast and brightness. It has a 5 MP camera and is capable of recording 720p videos. It comes with 2 GB or 8 GB of in built memory and is expandable to 32 GB. Impressively, Samsung has packed in Bluetooth 3.0 in the Wave. It has a faster version of Wi-fi and to cap it all a 1 GHz processor. Samsung, it seems has taken all pains to ensure that its entry into OS market is marked with the entry of a capable phone. Samsung also released some more mobile phones. Samsung l8520 running on Android It also sports a 3.7 inch Super AMOLED WVGA screen with a 8 MP camera packed in. Also, it has a built in projector. Samsung released the Samsung C3200 Monte bar which is a bar phone and the Samsung E2550 Monte Slider. Samsung B3410W claims to be the newer version of Samsung Corby Plus. It looks quite the same and has a hardware QWERTY keypad.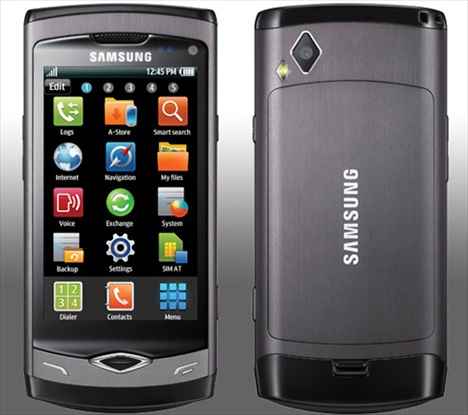 We saw no surprise from Sony Ericsson. The company launched what had been expected of it for quite some time. Sony released 3 new phones for this event. They launched younger siblings of the Sony Xperia X10- The Sony Xperia X10 mini and the Sony Xperia X10 mini pro. Both are Android running handsets and run the Timescape- The Sony UI. The phones run Android version 1.6. The features of both are same more or less with the Sony Xperia X10 mini pro having the advantage of having a QWERT keypad unlike the Sony Xperia X10 mini. They are fully loaded phones with all features in connectivity and multimedia. They live up to their name and have quite small dimensions.Sony also released the Sony Ericsson Vivaz pro. This is again much like the Sony Ericsson Vivaz but with the addition of a QWERTY keypad. It supports 720p recording through its 5 MP camera. The phone has grown just by 2mm on addition of the QWERTY keypad and comes with a 8GB micro SD card. It has a fast 720 Mhz CPU and supports 3G, Bluetooth and Wi-fi.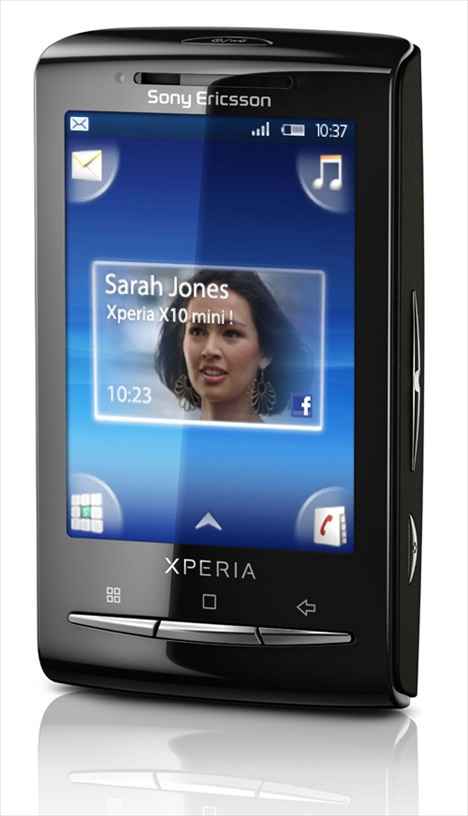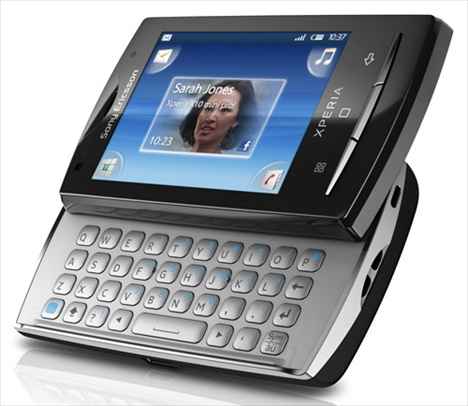 Do you remember the first Motorola phone which came with Android? The Motorola Cliq a.k.a DEXT was not as big a success as Motorola would have liked it to be. The inventors of cell phone have released the Motorola QUENCH a.k.a Motorola CLIQ XT. It is an Android phone featuring the MOTOBLUR UI. The phone has a 3.1 inch screen running Android 1.5. It has all the standard connectivity features including Wi-fi.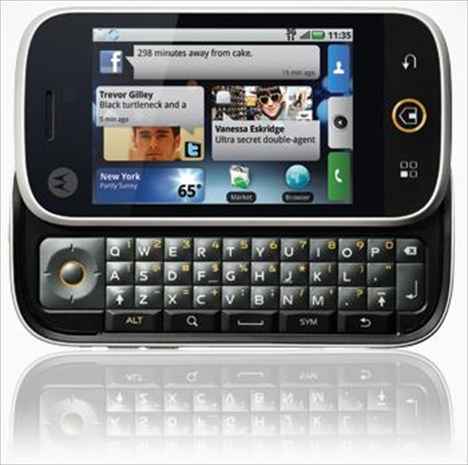 Acer was also quite active on day 1 releasing 5 new phones for the market. It also uncovered its deal with Ferrari which will see it releasing its first Ferrari smart phone this March. It will come with Android 2.1 Éclair OS. It also released five smart phones of which 3 run on Android and 2 on Windows Mobile 6.5.3. The Acer beTouch E400, Acer beTouch E110 and Acer Liquid e will run on Android. The Acer neoTouch P300 and Acer neoTouch P400 will be running on Windows mobile 6.5.3. Acer is yet to see big success in the mobile phone market and let us see if it does now. Toshiba also launched two new smart phones which are apparently very slim. Toshiba TG02 is just a better version of TG01. It has a massive 4.1 inch touch screen and retains nearly all the features of its predecessor. Toshiba K01 is also a 4.1 inch AMOLED capacitive touch screen phone. It packs a QWERTY keypad and is quite slim standing at just around 12.9 mm. Let us see how these products perform in the market.
We are still to hear from HTC as it has planned the press event for 16th Feb. LG is also doing the same and will be releasing their new phones today only. Unfortunately, there has been no news from Nokia except for the MeeGo venture. Day 1 has been satisfying in most places. Microsoft dominated Day 1 with Samsung coming in as a close second.