Even as Microsoft is planning the launch of its Windows Phone 8.1 update 1, reports of Windows Phone 8.5 already being in the works are circulating on the Internet.
The new version of the mobile OS was spotted in a tool-tip message in the updated Windows Phone 8.1 SDK files. The update hints at a secondary live tile that might be removed, and the API might be re-designed for some other new features. According to rumors, Microsoft is also planning to change the start screen in Windows Phone 8.5.
The Windows Phone 8.1 update will allow developers to choose a shorter update/refresh period for live tiles. Currently, the update occurs every 30 minutes, but with the Windows Phone 8.1, update will happen after every minute. Developers will be able to manage notifications by tagging, grouping or replacing them as the new one comes in. They can also see notifications in the Action center and even set a 'Ghost toast'.
The leak mentions, "Since a WP8.1 application is now almost the same as a WinRT application we can also (at least in the current developer preview) use the background tasks used in WinRT apps which will allow us to run a background task every 15 minutes."
Microsoft is planning to launch the Windows Phone 8.1 update in April at the Build developer conference. The update will also bring Microsoft's much anticipated Siri-like voice assistant, called Cortana. The voice assistant will be launched in beta mode on Lumia handsets and will be open for developers in the US.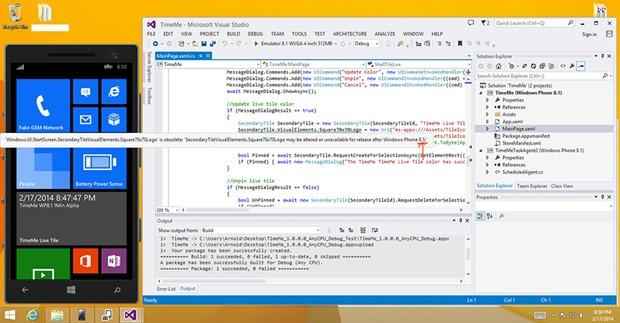 Source: wmpoweruser