Working from home?
Don't forget about the most important equipment in your arsenal
Click here to know more
Microsoft has completed 25 years in India, and the company hosted the first day of the Future Unleashed conference in India. At the event, Microsoft's CEO Satya Nadella took to the stage and announced that the Lumia 950 and 950 XL are coming to India. Taking the announcements to a step further, he also announced that India will finally be getting the Surface Pro 4. While the Lumia 950 and 950XL will be coming to India in December 2015, the Surface Pro 4 will be available in January 2016. Prices of these devices are yet to be announced.
The Lumia 950 and 950XL will serve as flagship phones for Microsoft and Wndows Mobile. Both these phones run on Windows 10 Mobile, which will be coming out soon for other eligible Windows phones, too. Both phones offer 20MP rear cameras with Carl Zeiss optics and fifth generation optical image stabilization (OIS). Both will also come with 3GB of RAM, and 32GB of on-board storage. Storage expansion via microSD card is supported by both phones to upto 200GB. However, the phone differ in three major categories — SoC, display size and battery power.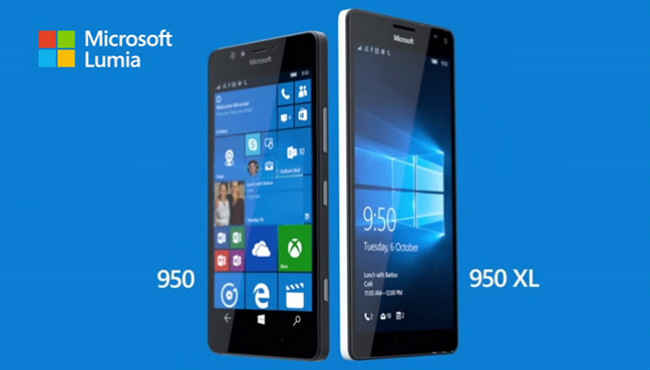 The Lumia 950XL is powered by a Qualcomm Snapdragon 810 SoC, and houses a 5.7-inch 2K resolution display, along with a 3340mAh battery. In comparison, the Lumia 950 is powered by a Qualcomm Snapdragon 808 SoC, and houses a 5.2-inch 2K resoultion display and a 3000mAh battery pack. With the new phones and Windows 10, Microsoft is bringing the Continuum feature that will allow the pocket-sized devices to turn into functioning computers, when connected to an input bundle and a bigger screen. Showcased during the earlier global announcement, this new feature makes use of the processing power in the Lumias via a connecting dock to give you desktop computing experience.
Besides the two phones, Microsoft will also be bringing the Surface Pro 4 to India in January. This Microsoft-made tablet is the fourth iteration of its Surface lineup of tablets. It has 12.3-inch Pixelsense display with 2736x1824 pixels resolution. The tablet weights 766 grams, and comes in different processor and memory configurations. The Surface Pro 4 will be available with 6th generation Intel processors, ranging from Core i3 to i7. It will be coming in four storage capacities – 64GB, 128GB, 256GB and 512GB. The Surface Pro 4 also has a variant with 1TB of storage, but this one is not being launched to India. Despite that, the bigger news lies in the incident of Microsoft deciding to launch the Surface tablet in India for the first time. The newly announced tablet-hybrid, the Microsoft Surface Book, has been left out of Microsoft's new product portfolio in India.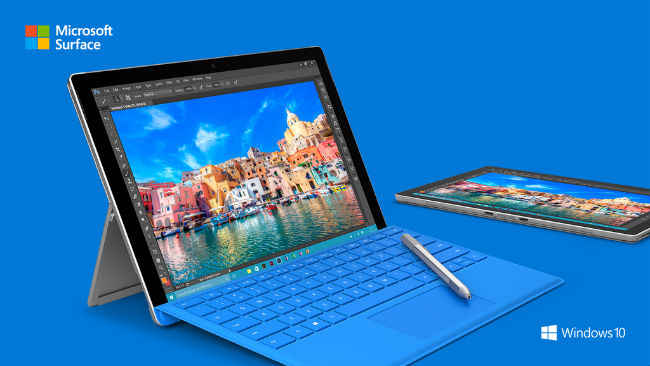 If you are looking to pick up the 64GB variant of the Surface Pro 4 and rely on OneDrive's unlimited storage, you might need to think it over. Microsoft recently rolled back the 15GB of free storage down to 5GB per user. Also, unlimited subscription-based storage options for Office 360 customers have also been removed, with some users exceeding 75TB of space usage. In these 'extreme' cases, users were keeping their entire movie collections and DVR recordings on the OneDrive cloud storage. To curb this, Microsoft has rolled back the unlimited storage functionality. However archaic this may seem to the world where storage options are only on the rise, you still get a fair amount of storage on offer by Microsoft (paid storage options beyond the measly 5GB of free storage), which should see you through your optimum needs. In case you are looking to view a lot of video content on the new Lumias and the Surface Pro 4, you will now need to streamline your favourites, and store only those.