Microsoft has announced gold versions of its Lumia 830 and Lumia 830 smartphones. The Lumias may come to India this month.
After leaked images of the Lumia 930 Gold were reported yesterday, Microsoft has officially announced the gold versions of the Nokia Lumia 830 and 930. Both phones retain the Nokia branding at the back and both phones use an anodised gold colour instead of real gold, obviously.
Inside, both phones have the same internals as their respective previously released versions.To recap, the Lumia 830 runs on a 1.2GHz Qualcomm Snapdragon 400, 1GB RAM and offers 16GB internal storage with microSD card support. For imaging, the Lumia uses a 10MP rear camera with Carl Zeiss lens and OIS. As for the Lumia 930, it runs on a 2.2GHz quad-core Qualcomm Snapdragon 800, 2GB of RAM, offers 32GB internal storage and uses a 20MP rear camera with Carl Zeiss lens and OIS. The front 1.2MP camera is also capable of shooting 720p videos.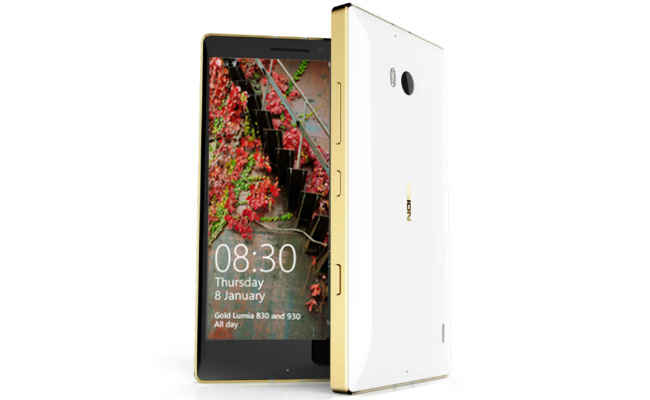 Both phones will be available in select countries in Europe, the Asia Pacific, the Middle East and China. The black Lumia 930 Gold will be available later this week and the white one will come out later this month. The Lumia 830 will be available in both black and white from February this year.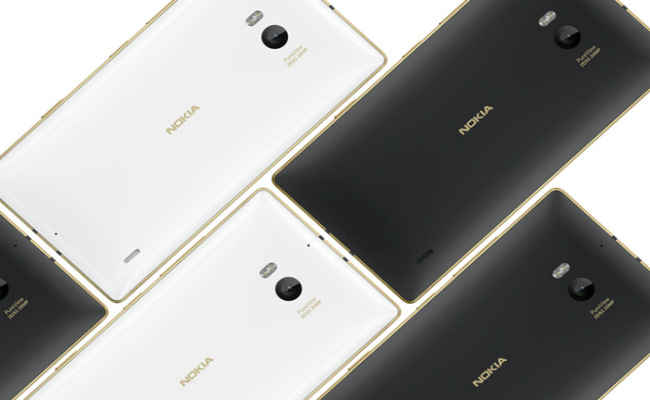 Prices for both phones are not officially available, but we believe that they will be priced above their previously released versions.
Source: lumia blogs