As expected, Microsoft detailed the upcoming Mango update for Windows Phone 7 at the MIX 11 developer event Las Vegas. The update is expected in sometime during the American Fall. It will offer many of the missing essential features, such as true multitas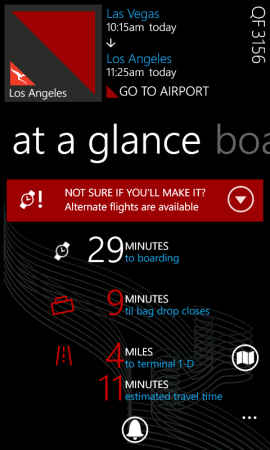 As expected
, Microsoft detailed the upcoming
Mango update
for
Windows Phone 7
at the MIX 11 developer event Las Vegas. The update is expected in sometime during the American Fall. It will offer many of the missing essential features, such as true multitasking including third party programs, built-in hardware acceleration for Flash and video content, as well as more complete Xbox integration, including a possible controller interface.
Joe Belfiore
detailed
some of the behind-the-scenes developer features that enabled true application multitasking. A big part of this was how the Live Tiles of the apps would be able to display information, and the manners in which they can be accessed without navigating directly to them.
Some of these features were demonstrated with a preview version of the Spotify digital music service app, which allowed users to pause, change tracks etc, while navigating through the phone. The Qantas app was also showcased, giving customers a wealth of "glance and go" information right from the tile, from check in and gate information to maps and flight details.
The Mango update and its SDK will also allow developers to access the camera and motion sensor of the phone, allowing them to be used in apps. Developers would also have access to audio and file transfers. Other Mango features that were showcased included a barcode scanning app by Amazon, and customizable ringtones. The
Internet Explorer 9
browser for WP7 was also showcased, winning a speed test against iOS and Android's native browser.
[RELATED_ARTICLE]Microsoft also announced the release of the Silverlight 5 platform, allowing for improved graphics performance within apps, as well as audio playback for HTML5 webpages. Developers will also be happy to know that Microsoft will be releasing a software development kit for Kinect for Windows soon. It will release the source code after the software development kit is released.
Apps such as Skype, Angry Birds, and IMDb were also announced for the new future.
Check out some of the demonstrations and announcements below: