Some specifications and images of the eagerly awaited Microsoft Courier tablet were released on Friday. It is a device that is currently expected to launch sometime in the second half of the year, at a unknown price, and will give stiff competition to the iPad and Kindle.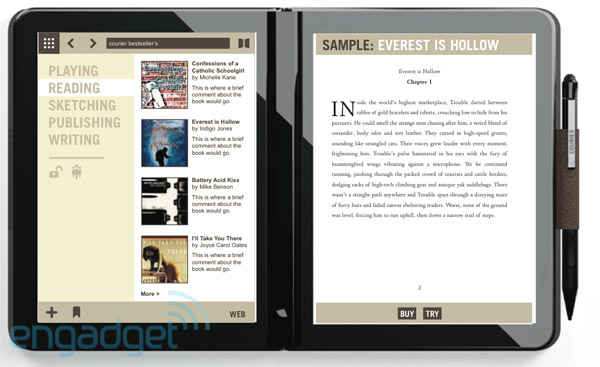 The Courier is a tablet that has also been called a digital journal and an e-book reader, and looks like it will be powered by a Tegra 2 processor, and feature an OS based on the Zune HD and Windows Mobile 7 series OSes. The device will weigh approximately 500gms and measure about 5"x7"x1" when closed, and has a pen-based interface with handwriting and drawing recognition, apart from offering native e-book reader functionality. The Courier will also support media playback, and have a built-in camera. The open-to-use, two-screen interface looks good, and will be especially for readers of e-book and e-magazines. The device will also have potential for gaming.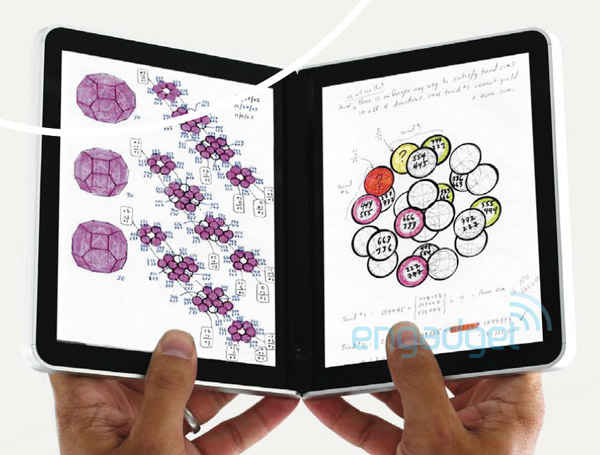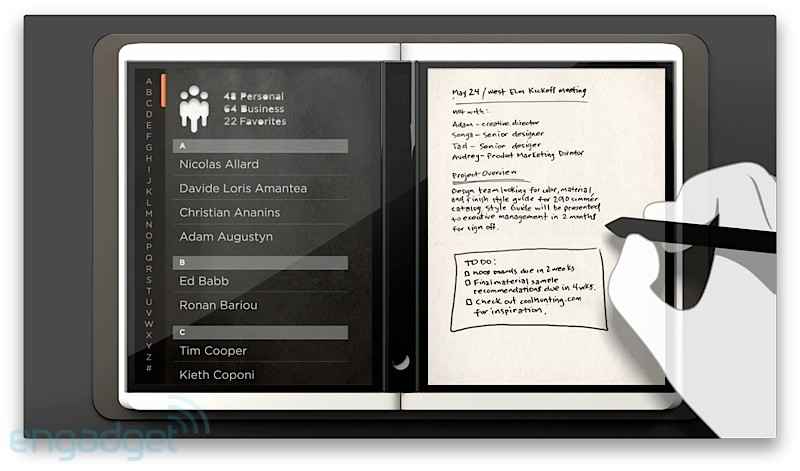 We'll let you know more news and updates about the Microsoft Courier as they happen.
Image courtesy: Engadget.com