Microsoft has announced three new Lumia phones, the Lumia 950, 950XL and the Lumia 550 at its WIndows 10 event today. All three phones are powered by the company's new Windows 10 smartphone. While the Lumia 550 is an entry level Windows phone, the other two are top of the line flagships.
Going over the Lumia 950XL first, it features a new 5.7-inch display with 1440 x 2560p (2K) resolution. It uses an AMOLED display and Microsoft has used the same clear black technology with Iris recognition. The device is powered by an octa core processor, which is presumably the Qualcomm Snapdragon 810, which runs its four Cortex-A57 cores at 2GHz and the other four A53 cores at 1.5GHz. The device has a 3300 mAh battery.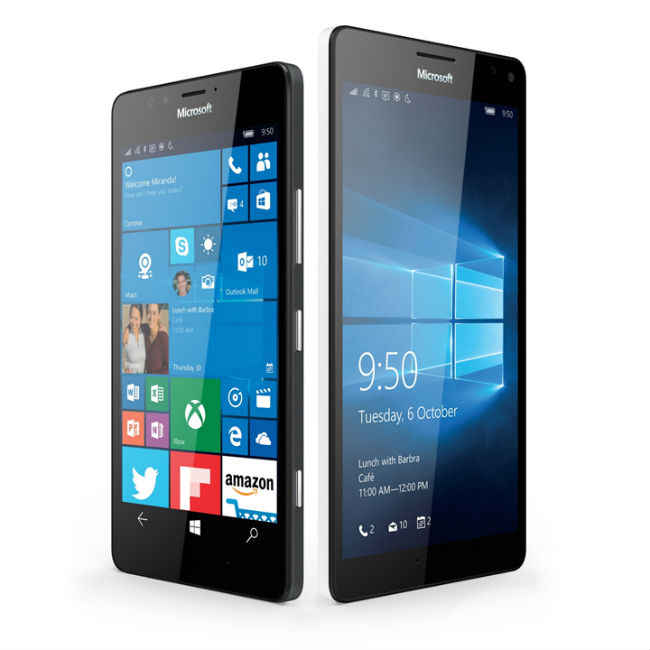 The Lumia 950, on the other hand, features a similar AMOLED display with 2K resolution but in a smaller 5.2-inch footprint. It is powered by a Qualcomm Snapdragon 808 SoC along with a 3000 mAh battery which powers it.
Microsoft also announced that they are cooling the SoCs on the two phones with a PC-class liquid cooling which is a first for a mobile device. There is a 3GB of RAM on-board plus 32GB of storage which can be expanded upto 200GB via a microSD card on both the devices. And both smartphones come with a USB Type-C port.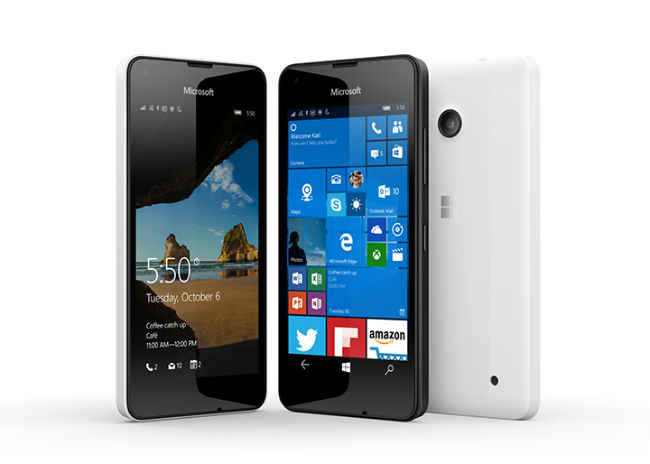 There is a new camera as well. Both the phones have a new 20MP Lumia camera. They use a Carl Zeiss lens, feature optical image stabilisation, and a triple-LED RGB Flash. Microsoft claims the reason behind using an RGB LED is that it will make you look more human by reducing Red Eye in low light. There is a 1.25-inch sensor behind the lens with a 1.12um pixel size.
However the best feature Microsoft showcased was the new Continuum feature. So, now you can connect your phone with a display via its new Microsoft Display dock and you can use it like a PC. The dock will let you connect a mouse, keyboard and an HDMI display directly to the phone. What's more you can connect a USB to the dock and it works just the same as it works on a PC. With this Microsoft has finally been able to bring the unification of devices that it had promised earlier? Well, while that remains to be seen, it is evident that the company did a better job of it than both Google and Apple.
Both Lumia 950 and 950XL will be coming out in November. The Lumia 950 is priced at $549 and the the Lumia 950XL is priced at $649