An article describing the release of three new QWERTY phones from Mi-Fone, called the Mi-Q+, Mi-Q1, and Mi-Q5.
Mi-Fone has followed its recent mobile phone releases in India with 3 brand new QWERTY phones, part of the Mi-Q family of phones, which go by the tagline "the darker the berry, the sweeter the juice". They are supposed to provide the "young Indian with everything he or she needs in a QWERTY handset including email, instant messaging, and uploading and downloading of documents."

The 3 models are:
Mi-Q (Rs. 2,500)
The most basic of the three, Mi-Q supports GPRS Class 10/WAP 2.0 and MMS. Other features include FM radio and torchlight.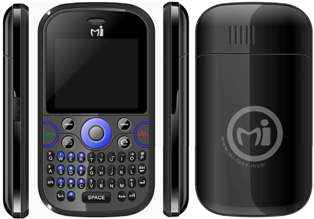 Mi-Q1 (Rs. 3,399)
Mi-Q1 is a dual-SIM mobile with GPRS/WAP/MMS and MP3/Video capabilities, with an expandable memory capacity of up to 1GB.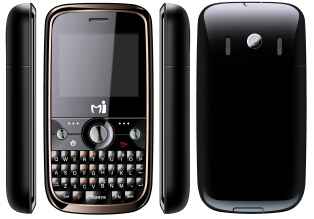 Mi-Q5 (Rs. 3,999)
Featuring all the features of the above two phones, the Mi-Q5 supports Bluetooth and Java in addition. It also has the MI-APPS Java application that lets users combine instant messaging and push email in a single place, along with social applications such as Facebook and MSN Messenger. It can also "run analog television", just like the Mi-338.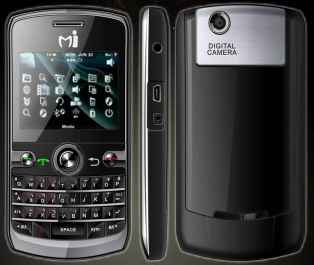 Unfortunately, more detailed specifications are not presently available. Let us wait and see how these phones react to competition like Grapes, Wynn Telecom, Lemon Mobiles, and Micromax.
The Mi-Fone range of handsets is available from:
Home Shop 18 Networks
Aditya Birla Stores