Make 2021 your best year with IBM Developer
Make 2021 the year where you truly shine, grow, build & Code. Get support and motivation from the IBM Developer community. #IBMDeveloper #CodePatterns
Click here to know more
Advertisements
MediaTek SoCs has remained a choice for many phone OEMs offering devices in the budget and mid segment. Yesterday, the company unveiled three new SoCs which includes the Helio P20, P25 and the new flagship - Helio X30. While the Helio P20 and P25 retain their octa-core setup, the new SoCs will offer better performance both in the CPU and GPU department. The two new SoCs will also support LPDDR4x RAM and almost 25% better power consumption than the Helio P10 SoC. The Helio P25 can handle a dual camera setup with optical zoom. Both the SoCs will be manufactured using TSMC's 16nm fabrication process.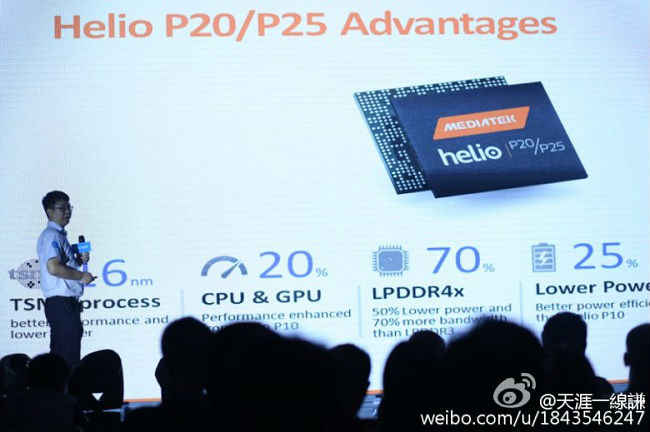 While the Helio P20 and P25 are refinements over the Helio P20, the Helio X30 is an all new SoC from the company. The Helio X30 will be manufactured using TSMC's 10nm manufacturing process. The X30 will use a similar tri-cluster, deca-core setup as the Helio X20, however, with two new ARM CPUs. The new SoC will feature 2 Cortex-A73 cores, which can go upto 2.8GHz, 4 Cortex-A53 cores at 2.3GHz and 4 Cortex-A35 cores at 2.0GHz. The company claims that this new combination of CPUs is 43% faster and saves 53% more power compared to the Helio X20. The Helio X30 will offer support for upto 8GB of RAM at 1866MHz and will use a new IMG 7XTP-MT4 GPU. The Helio X30 SoC will also offer a new Cat. 10 modem for better and faster connectivity, which is a big step up compared to to the Cat. 6 modem, we saw on the the Helio X20.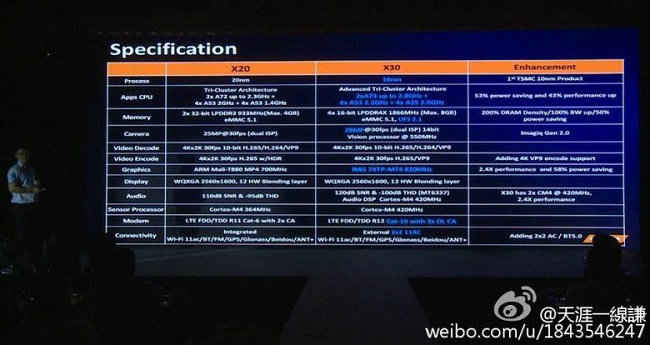 Currently, there is only one smartphone in India to offer the Helio X20 SoC, the Zopo Speed 8. It should also be taken into account that Qualcomm powered devices have dominated the performance charts this year and Qualcomm's Snapdragon 830, which is expected to launch next year may repeat this trend. The Snapdragon 830 is also rumoured to offer support for upto 8GB RAM and is likely to be made using the 10nm manufacturing process. It looks like MediaTek will have an uphill battle in 2017 on their hand.
Source: Weibo