LG has announced it will launch the 5-inch Optimus Vu 'phablet' globally in September. Unveiled at the MWC in February this year, the hybrid smartphone will be launched in select natioins of Asia, Latin America, Middle East, Africa and Europe in September
LG has announced it will launch its 5-inch Optimus Vu phablet globally next month. The device will be available in select countries across Europe, Asia, Middle East/Africa and Latin America. The Optimus Vu is currently available in South Korea and Japan.
The LG Optimus Vu was unveiled at the Mobile World Congress event earlier this year. It features a 5-inch IPS display (4:3 aspect ratio) with a 1280 x 768 pixel resolution. The device runs on Android 4.0 Ice Cream Sandwich operating system and is powered by 1.5GHz Nvidia Tegra 3 quad-core processor. It has 1GB of RAM. Other specifications include 32GB internal storage, an 8MP camera and a 1.3 MP front facing camera, and support for 3G. The device comes with a 2,080 mAh battery.
The device also ships with the latest version of note-taking feature QuickMemo and Notebook, which the company introduced for its Optimusic L Series of phones recently. To find out more about the device, click here.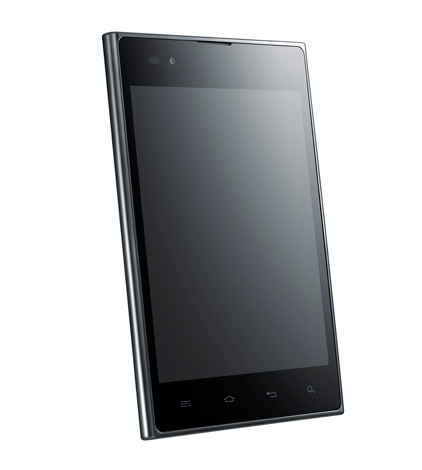 The announcement of the global availability of the Optimus Vu comes days after the company revealed it had sold more than 500,000 units of the device already. Meanwhile, Samsung is also gearing up for the launch of its second phablet, Galaxy Note II, next month.
The Samsung Galaxy Note 10.1, is already up for pre-order in India. It features a 10.1-inch screen with a resolution of 1280x800 pixels. The device has an Exynos 4412 Quad 1.4GHz quad-core processor, Mali-400MP graphics and 2GB of RAM. The device runs Android 4.0.3 ICS. Check out more about the device, here.
Even though LG has not revealed the pricing of the Optimus Vu, the device is already being pitted against the forthcoming Samsung Galaxy Note 10.1. Also read a detailed comparison between the LG Optimus Vu and the original Galaxy Note.
What do you think of the LG Optimus Vu phablet? Let us know in the comments section below:
Source: Android Central
Also read,