Hang on a minute. This could very well be the Optimus G2.
Yet another leak that has people gasping for breath. Apparently, images of a mystery LG phone have popped out somewhere on the Internet, and thanks to some brilliant deduction work, it is believed that this is the next Nexus phone. The Google Nexus 5, to be precise.
The smartphone shown in the leaked image does look very different from all LG phones seen so far, with no physical keys below the display. Before you get your hopes (and dreams) all up in a muddle, some people have suggested that this could be the LG Optimus G2 instead.
ere are no further details about the smartphone, but it is believed that Google and LG will be working on the next Nexus phone. It is believed that Motorola and Sony are also in the fray. To keep everyone happy for the time being, the rumour mill believes that there will be multiple screen size options for the next range of Nexus phones, implying there will be a share for everyone!
In the meanwhile, a Korea Times report claims LG is in fact working with Google to make the Nexus 5 smartphone, with Google's Larry Page reportedly often visiting LG to iron out the technical details.
For the moment, however, it is as simple as just seeing the leaked photograph, admiring the amazingly thin bezel and the lack of any physical keys up front, and pretty much forgetting about it, till the next LG Optimus G update or the Google Nexus refresh shows up.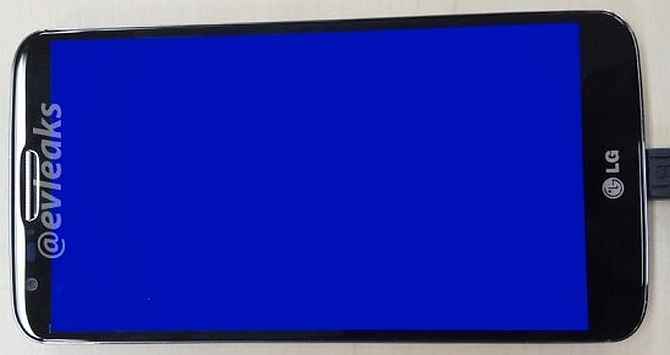 Source: PocketNow