LG has corrected the specs information. The updated listing shows the device is running Android 4.1 Jelly Bean OS. Here's the new screenshot: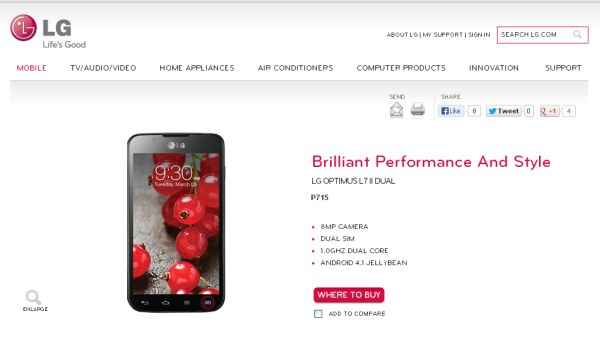 ---
Original story:
Even though Google hasn't yet confirmed the next iteration of Android version, rumours/reports of Android v4.3 have kept doing the rounds. The latest round of rumours regarding the next version of Android comes from official specs info of the LG Optimus L7 II Dual mentioned on the official website.
Though the listing could be a mistake (listed twice on the page), it is believed that the release of the Android v4.3 is imminent and Google is going to make an official announcement sooner than expected. However, the first devices to receive the latest Android update are going to be the Nexus 4 and Nexus 7.
The Android version, which was earlier expected to be announced at Google I/O in mid-May, has been spotted various places, including on a Google support page.
LG or Google haven't responded to the reports on Android 4.3. That said, we expect Google to officially announce its new Android update pretty soon.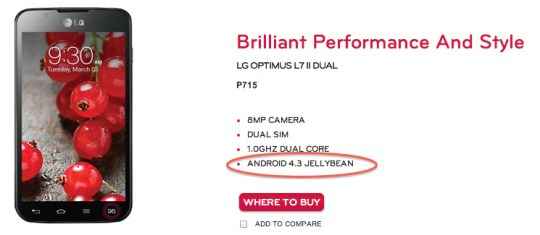 Source: Android Authority