LG is expected to showcase a bunch of new Optimus Android smartphones during the Mobile World Congress in Barcelona this month. Among the phones is the Optimus L5 II, a mid-range dual-SIM smartphone that is expected to be launched in India (and some other Asian countries). Although the Optimus L5 II doesn't have top of the line hardware, it could be an active contender in the popular mid-range segment.
The LG Optimus L5 II is an Android 4.1 (Jelly Bean) powered smartphone that runs on a 1GHz Cortex A9 processor and 512MB of RAM. It has a 4-inch display with a resolution of 800×480 pixels and a 5MP camera. It supports dual-SIM and all modern connectivity features such as Wi-Fi, 3G and Bluetooth 3.0. Battery life is taken care of by a 1700 mAh battery.
The other Optimus handsets expected to be launched alongside the Optimus L5 II (although it's not clear if they will be launched in India at the same time) are the Optimus L3 II and the Optimus L7 II, the former of which is a budget smartphone while the latter falls in higher end of the mid-range segment. The Optimus L3 II is expected to wield a 3.2-inch IPS display, 1GHz processor, 5MP camera and 384 MB of RAM. The Optimus L7 II will supposedly sport a 4.3-inch IPS display, 1GHz dual-core Qualcomm processor, 784MB of RAM and 8MP camera.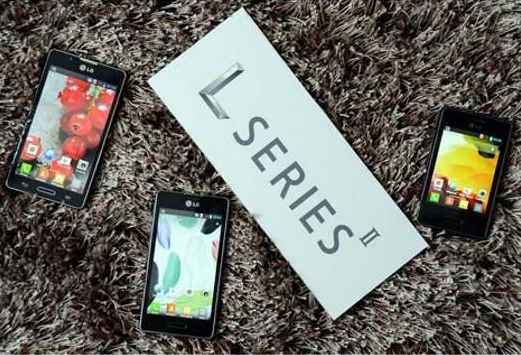 Sources: Android Authority, Gizbot