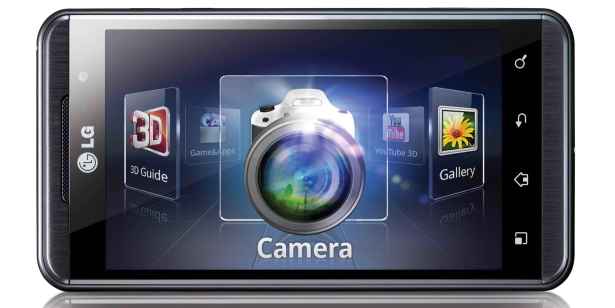 We've already given you a preview of the device, and now we bring you the launch details – the Android Froyo (upgradeable to Gingerbread)-based LG Optimus 3D will be officially arriving on Indian retail shelves in September, priced at Rs. 37,000.
One can't help but think the price is a bit too steep – despite the fact that its dual-core processor and other hardware is more or less up to the mark compared to most of the top-end Android devices out there, with the exception of memory, bearing only 512MB of RAM (dual channel memory). The reason behind the pricing is undoubtedly the autostereoscopic, glasses-free 3D screen, and while in our time with it we were quite impressed with it overall, its place as anything beyond a novelty is uncertain – you'll have to wait for our full review for a comprehensive look at the device's value for money.
[RELATED_ARTICLE]
To be noted, also, is that the Optimus 3D comes with dual rear 5MP cameras for 3D image and video recording. Putting it all together, we get what LG calls "Tri-Dual," dual cameras, dual memory, and a dual core processor.
Speaking on the launch, Mr. Vishal Chopra, Business Group Head, Mobile Communications, LGEIL commented:
"The LG Optimus 3D is super-smartphone which gives our consumer the pleasure of 3D without the special glasses. Its exceptional features combined with super computing capabilities will add a new dimension to the smartphone experience. The smart consumers will now have the power to create, view & share real-life 3D content and the power to explore the world of unlimited possibilities."