OnePlus TV 32Y1 - Smarter TV
Android TV with superior craftsmanship and elegant design.
Click here to know more
Advertisements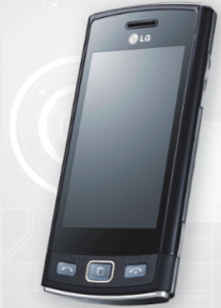 LG introduces the Viewty Snap GM360, reportedly loaded with a rich assortment of features including a 5-megapixel optical-zoom camera to allow the users to achieve optimum picture quality even at higher zoom levels. The camera is also apparently equipped with power LED flash and dark light compensation which enable the user to take photographs even under low light conditions, and possesses other vital features like continuous shot and one touch uploading of the photographs on social networking sites.
The handset appears to show off an elegant, sleek look with a 3-inch TFT touchscreen display. The phone reportedly also allows its user instant access to social media sites through a homescreen shortcut, or direct access to Facebook via a dedicated Facebook client. The device is said to ship with a push e-mail feature which sends instant notifications to the user on receiving a new mail.
The device is stated to incorporate multimedia features like FM radio with recording, and supports formats like MP3, MP4, WMA player, WMV, eAAC , H.264 and H.263. In addition it is expected to support a voice memo facility, a document viewer that reads DOC, XLS, PPT, PDF formats and an organizer. The handset apparently supports Bluetooth and ships with a 2GB microSD card, which can be upgraded up to 16GB. Although the Viewty Snap GM360 promises the irresistible feature rich goodies, the biggest disappointment is that the price and availability are still undercover.