Vostro 3501
Popular tech to stay connected anywhere. Save more on exciting Dell PCs.
Click here to know more
Advertisements
A full touchscreen brushed-aluminium phone, the LG GD510 Cookie Pep is LG's latest offering in India, aimed at college-going youth and young working professionals. Known as the LG Pop abroad, this phone is feature-filled, and good value for money. Some of the features of the phone include a 3-inch (240x400) WQVGA TFT touchscreen, 3.0 megapixel camera, bluetooth, multimedia player, browser, and a social networking app for Facebook, Twitter, and MySpace.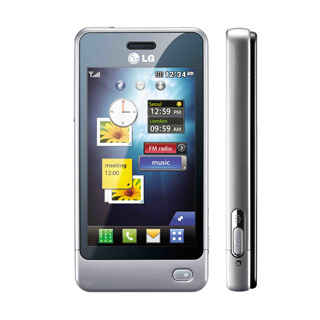 The LG GD510 Cookie Pep weighs 87g, and has a sleek look with a narrow 4.8mm bezel. The camera can take 2048x1537 resolution pictures. The phone's talk-time battery life is 3.6 hours, and it also offers microSD external memory of a maximum of 8GB. The touchscreen interface also features 3-way UI autorotate.