#IBMCodePatterns, a developer's best friend.
#IBMCodePatterns provide complete solutions to problems that developers face every day. They leverage multiple technologies, products, or services to solve issues across multiple industries.
Click here to know more
Advertisements
LG G6, the 2017 flagship smartphone will feature Qualcomm's Snapdragon 821 processor. The confirmation comes from a confidential slide containing hardware specification of LG G6. The slide obtained by SemiAccurate reveals G6 will ship with Snapdragon 821 and not Snapdragon 835.
LG's reasoning behind using Snapdragon 821 is also being detailed for the first time. The main reason is being touted as unavailability of Snapdragon 835 before late May. SemiAccurate claims Samsung is holding onto initial production run for its S8 lineup. This coincides with earlier reports of SD835 coming first to Galaxy S8 and S8+.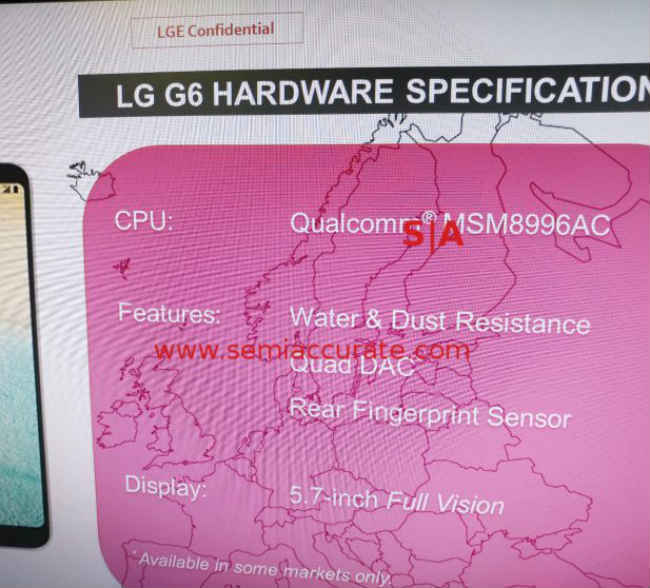 It seems LG didn't want to wait for the availability of Snapdragon 835. It also feels launching a smartphone weeks after S8 launch will lead to diminished sales. While LG may have lost out on processor, it has few tricks up its sleeve. The leaked slide reveals that LG G6 will feature a 5.7-inch Full Vision display. The display will sport a QHD+ resolution of 2880 x 1440 pixels with an unusual aspect ratio of 2:1. LG Display recently said this will help in immersive VR experience.
The leak also confirms that G6 will be both water and dust resistant. The smartphone sports a Quad DAC like V20 and rear fingerprint sensor. LG G6 is also tipped to be the first non-Pixel smartphone to support Google Assistant.
LG G6's biggest advantage is its availability well before that of Galaxy S8. LG failed to gain with its modular G5 and it will be interesting to see how the strategy pans out. The handset is likely to be announced on February 26 at MWC.