Just a few days after the launch of the Meizu Pro 7 and Pro 7 Plus in China, images have surfaced online revealing a new Meizu device dubbed the X2, which also has a secondary display. Unlike the Meizu Pro 7, which sports a rectangular secondary display, the leaked images suggest that the new phone may feature a circular secondary display at the back.
Images leaked by Playfuldroid suggest that the secondary screen might be used to display information such as a clock, or a battery widget. It might also be used for other features such as notifications, control music and might be used to see yourself when using the rear camera to take a selfie, something that was seen in the Pro 7. It should be noted that the X2 is tipped to features a single rear camera, unlike the Pro 7, which has a dual-rear camera setup. Other details of the smartphone are not known yet.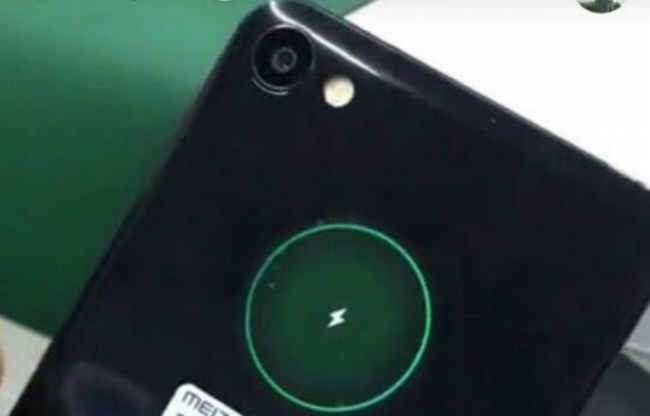 The Meizu Pro 7 and Pro 7 Plus sport Super AMOLED panels on both displays. It also has a dual 12MP rear camera setup with Sony's IMX386 image sensors with f/2.0 aperture lens, while at the front is a 16MP camera. The main difference between Meizu Pro 7 and Pro 7 Plus are their screen sizes. The Pro 7 features a 5.2-inch Full HD display, while the Pro 7 Plus is equipped with a larger 5.7-inch display with a Quad HD resolution of 2560 x 1440 pixels.
The Pro 7 offers 4GB RAM with 64GB storage and uses a MediaTek Helio P25 chipset. The Pro 7 Plus is the first device to use Mediatek's Helio X30 chipset, which is based on the 10nm FinFET technology. The deca-core processor is aided with 6GB RAM and 128GB storage. The Pro 7 is backed by a 3000mAh battery, while the Pro 7 Plus houses a larger 3500mAh battery.