Working from home?
Don't forget about the most important equipment in your arsenal
Click here to know more
The new Rupee symbol certainly seems to be making an impression with the masses, and products that feature keyboards are getting relabelled all over. TVS incorporated the first Rupee symbol into its Gold Bharat keyboard just a day back, and now, Lava Mobiles has introduced a new version of its recently released phone, the Lava B5, which features the Rupee on its alpha keypad.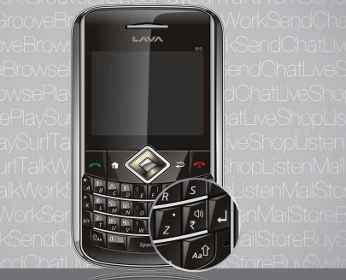 The new Lava B5 costs the same, Rs. 4,399, and features dual-SIM (GSM-GSM) support, Nimbuzz IM aggregator, Skype, Bluetooth, FM radio, a 3.5mm audio jack, and a microSD support. You can check out the phone's other specifications here.