Airtel is further strengthening its partnership with Karbonn to launch two more entry-level 4G smartphones. The operator has launched Karbonn's A1 Indian and A41 Power as part of its 'Mera Pehla 4G Smartphone' initiative. The launch follows the A40 Indian, which was the first device launched as part of the partnership between the two brands. The A1 Indian and A41 Power will be available at an effective price of Rs 1,799 and Rs 1,849 respectively.
Those buying Karbonn A1 Indian and A41 Power will need to make a downpayment of Rs 3,299 and Rs 3,349 respectively and will get cash refund of Rs 500 after 18 months and another Rs 1,000 after 36 months. The cash refund brings the effective price down to Rs 1,799 and Rs 1,849 for A1 Indian and A41 Power. However, the cash refund will only be provided if users recharge with Rs 169 every month for 36 continuously, or perform a recharge worth Rs 3,000 within the first 18 months and another recharge worth Rs 3,000 over the next 18 months.
It should be noted that Airtel users need not return the device at any point to get the cash refund. By comparison. JioPhone users need to return their device after 36 months to get the refund. The smartphones will come preloaded with MyAirtel App, Airtel TV and Wynk Music for content.
In terms of features, the A1 Indian and A41 Power feature a 4-inch display with a resolution of 800 x 480 pixels. Both the smartphones have 1GB RAM and 8GB storage with a slight difference in their processor configuration. The A41 Power gets a 1.3GHz quad-core processor, while the A1 Indian uses a 1.1GHz quad-core processor. Both devices support expandable storage up to 32GB via SD card slot. The A41 Power sports a 2MP rear camera and a 0.3MP front camera, while the A1 Indian features a 3.2MP rear camera and a 2MP front camera. Both phones support dual-SIM and run Android 7.0 Nougat. They also support 4G VoLTE, WiFi, Bluetooth and GPS. The A41 Power gets a 2300mAh battery, while the A1 Indian is backed by a 1500mAh battery.
Airtel says that the A40 Indian was fully sold out within the first month of launch, highlighting strong demand for affordable 4G smartphones in the country. In order to simplify the process of buying, Airtel's affordable 4G smartphones from Karbonn will also become available via Amazon India. The A40 Indian will be available on Amazon India starting today, while the new A41 Power and A1 Indian will be available starting next week. Airtel launched the A40 Indian as a product to compete with the JioPhone and with the launch of A41 Power and A1 Indian, it is trying to strengthen its position in the affordable 4G smartphone space. Airtel has also partnered Celkon to launch an affordable 4G smartphone at Rs 1,349.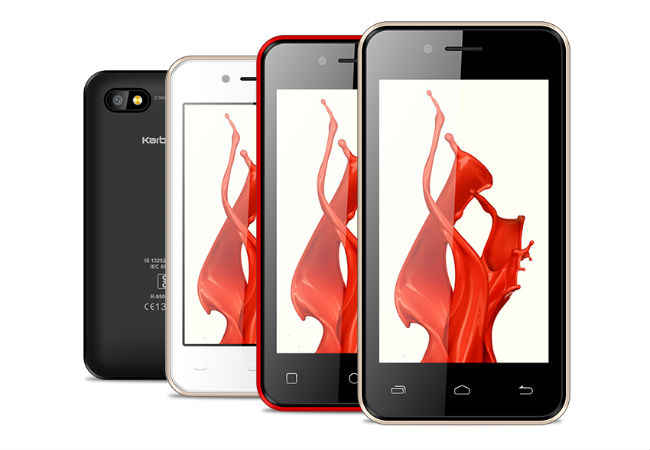 Karbonn A41 Power