Leaked images suggest low-cost iPhone's name, show-off FCC badge.
The much rumoured inexpensive iPhone may be real and sport the name 'iPhone 5C' as suggested by a leaked photo of, what are claimed to be, its packaging boxes. The image showing a pile of iPhone 5C boxes was posted on WeiPhone, a Chinese forum, but so far, hasn't been authenticated. Cult of Mac speculates that the 'C' in iPhone 5C could stand for 'Colour', since Apple is expected to launch the inexpensive iPhone in multiple colours, apart from the standard black and white, in order to attract mid-range customers.

Adding to this torrent of leaked images and rumours, another image showing the back of the inexpensive iPhone has also shown up online. This image, depicting the back of a plastic iPhone, shows FCC branding which is the quality badge sported by all mobile products sold by American companies. While this image adds a certain amount of credence to the mythical low-cost iPhone, there's no way to say if this image is also genuine.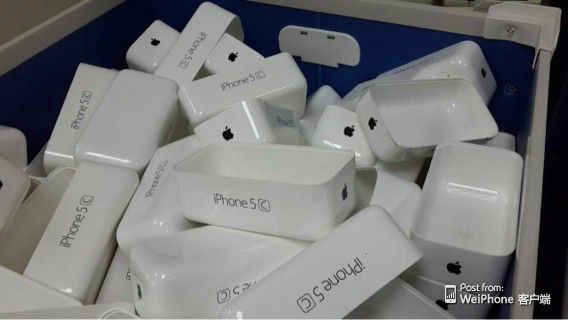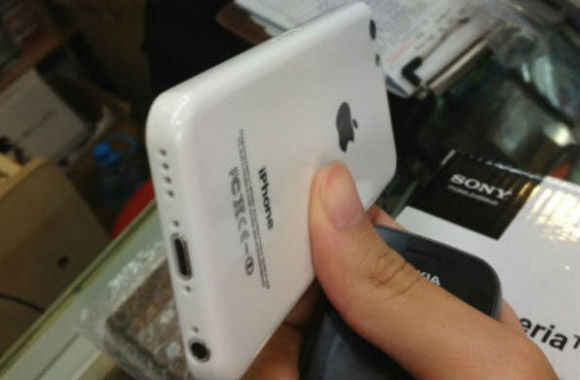 The low cost iPhone is a rumour that just refuses to go away and has left us believing that this year we'll actually get to see an iPhone aimed at the mid-range segment. This inexpensive iPhone or the 'iPhone 5C' is expected to be revealed by Apple in September, alongside the iPhone 5S, and is expected to cost $99 (Rs. 6,000 approx.) under contract and anywhere between $300 (Rs. 17,800 approx.) to $400 (Rs. 23,700 approx.) at launch.

If you were to consider buying the low-cost iPhone, how much would you be willing to pay for it?

Sources: iClarified via GSM Arena, WeiPhone via Cult of Mac