Recent images leaked on Weibo and MIC Gadget state Force Touch display on upcoming iPhone 6s, slightly thicker body
Apple's upcoming iPhone 6s, scheduled for launch in the coming months, has images of its prototype leaked on Chinese social media platform Weibo, and MIC Gadget. The next generation iPhone features Force Touch - a haptic feedback technology that was introduced in the Apple Watch, and the latest generation of MacBooks. The latest leak complies with previous rumours about the upcoming iPhone, which stated Force Touch display, upgraded camera and a smaller logic board.
The Force Touch technology has a flexible OLED display with electrodes placed around the main screen. An additional layer of control is added to the multi-input touch display, which allows it to detect and perform differently to varying levels of tap, swipe and press pressures and patterns. On the Apple Watch, the haptic feedback technology allows different operations to be performed according to different levels of touch pressure.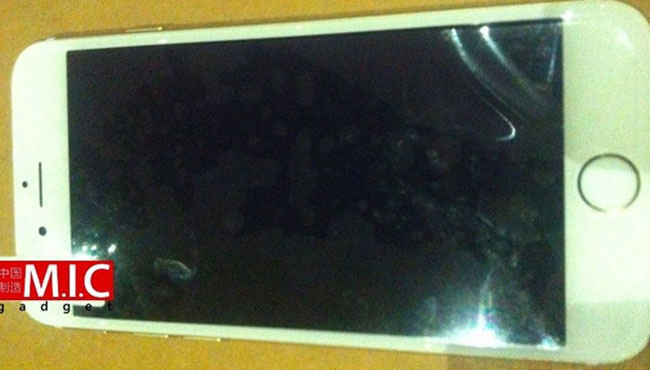 Apple has been rumoured to keep a similar exterior design of the iPhone 6s, as the previous iPhone. Screen sizes are scheduled to remain the same - a smaller 4.7" variant, and a larger 5.5" one. The device has been said to be 7.1mm thick, up from the 6.9mm thickness of the iPhone 6. It has also been rumoured to have placed a 'world record' order to Foxconn to make 85-90 million units of the iPhone, despite not matching its sales targets as published in its latest quarter results. A number of functionalities are scheduled to be added with iOS 9 that are currently undergoing Public Beta program. Apple has recently rolled out the Public Beta 2 update, which has taken care of a number of bug fixes and imperfections. The final version is set to roll out alongside the new iPhone 6s.
Apple will be looking to further consolidate their most profitable tag in the smartphone industry with iPhone 6s. Despite falling short of sales targets in the last quarter, Apple has sold 47.5 million units of its iPhones, and accounts for a whopping 92% of the smartphone industry's profits. It has lost some ground to its rival Samsung in the US, coming second in terms of most overall units sold and customer satisfaction, as was recorded in different surveys. Despite that, Apple probably remains the only company to defy downward sales trends, even with its Mac lineup making profits in a declining PC market.