Smartphone and consumer durables manufacturer Intex technologies has announced the launch of three new smartphones today especially catering to the budget 4G user in India. The smartphones are the Aqua 4.0 4G, Aqua Crystal and Aqua Supreme+. The Aqua 4G is a low-end budget phone with minimal specifications while the Aqua Crystal is a well designed, slightly more expensive model. The Aqua Supreme+ is Intex's first multilingual smartphone that runs the Indus OS. All of these models support 4G VoLTE and are on Android 6.0 Marshmallow.

Intex Aqua 4.0 4G
The Intex Aqua 4.0 4G sports a 4inch 360x640 AMOLED display and runs on a 1.3 GHz quad-core processor along with 512MB RAM and a 1500 mAH Li-ion battery. On the camera front, the phone has the bare minimum seen today with a 2MP Rear and a VGA selfie camera. The phone comes with 4G of storage which can be expanded to 64GB with an external memory card. The phone is priced well at Rs. 4,199/- and is available in champagne, black and blue.
The all-new Aqua Crystal has a glass finish and a stylish design that focuses on the looks. With an HD IPS 5 inch display that offers a 720x1080 resolution, you can watch HD videos on this one. The processor is a 1.25 GHz 64-bit quad-core chip, along with 1GB of RAM and 8GB of ROM. The storage can be expanded to a whopping 128GB, which will be more than sufficient for all the pictures that you can take with the 8MP autofocus rear camera and the 5MP FF selfie camera. The smartphone also comes with some value added services like LFTY - a left screen concept of using content and utility services, Tap & Buy - a simplified way of online shopping with AI, MiFon security for device protection and Vistasa for neural graphics, which is a set of extra features for the camera like virtual green screen, panorama etc. The Aqua Crystal is priced at Rs. 6,990/- and is available in black and white.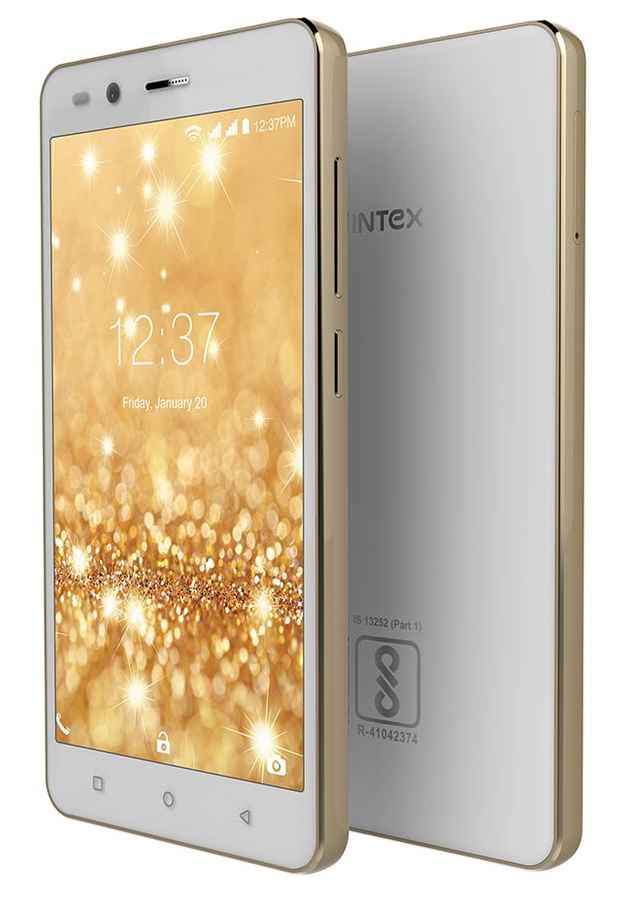 Intex Aqua Crystal
Built with a battery of 3000mAH and a 13MP rear and 5MP selfie camera, the Aqua Supreme+ is focussed on becoming an ideal device for creating memories. Running on Android 6.0 Marshmallow and the Indus OS, the phone supports up to 9 input languages with matra and word prediction and other Indus OS features like the 'Indus Swipe' that lets you translate and transliterate to and from English with swipes. The Supreme+ runs on the MTK6737, a 1.3 GHz quad-core processor and also has 2GB of RAM and 16GB of ROM for all your tasks. The onboard storage can be expanded to 128GB with an external memory card. Intex has also included the value added services mentioned earlier. The device is powered by a 3000 mAH battery that claims a talk time of 6 hours and standby time of 300 hours. The phone is priced at Rs. 9,490/- with the colours available being champagne and black.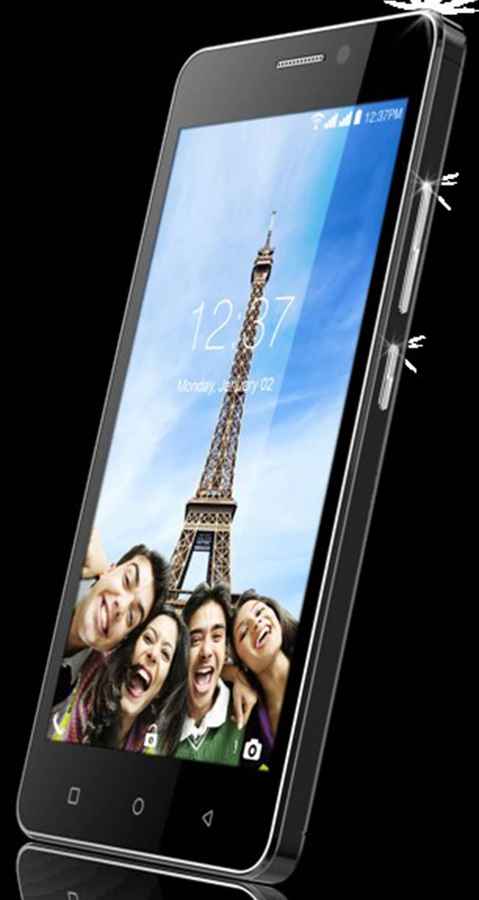 Intex Aqua Supreme+
With all three smartphones launched being 4G enabled, Intex is targeting a big segment of the market today that is looking at 4G smartphones across different price segments. While the Aqua Supreme+ is a good option to consider at the sub-10k price point, the Aqua Crystal is also an option if you're looking for a budget phone. The low-end Aqua 4.0 is targeted at the newly emerging low-end 4G market that is seeing a strong surge in demand thanks to the competitive pricing in data plans between the various networks.
​