Idea Cellular has introduced two new 3G Android smartphones - Idea ID 920 and Idea Aurus III.
The Idea ID 920, priced at Rs. 4,950, is an entry-level smartphone running Android 2.3 Gingerbread and powered by a 1GHz single-core processor. The smartphone features a 3.5-inch screen with 320 x 480 pixel resolution. It also supports dual-SIM.
The Idea ID 920 comes with 256 MB of RAM (70 MB available for end user) and 512BM of ROM (100MB available for end user). There's a 2MP camera and a 1400 mAh battery.
For connectivity, the Idea ID 920 supports GPRS, EDGE, 3G, microUSB v2.0 and Bluetooth 4.0. Check out the full specifications of the smartphone here.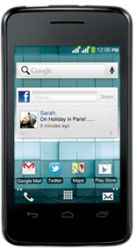 The Idea Aurus III features a 4-inch capacitive display with 480 x 800 pixels resolution. It runs on Android 4.1.2 Jelly Bean and is powered by 1GHz processor. Like the Idea ID 920, the smartphone supports dual-SIM and features 1400 mAh battery, GPRS, EDGE, 3G, microUSB v2.0 and Bluetooth 4.0. The Aurus III has a 5MP camera. It is available for Rs. 6990. Check out the full specifications of the Aurus III here.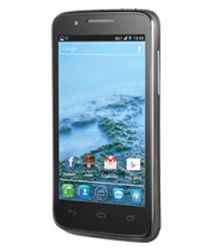 Idea's new 3G smartphones come packed with bundled 3G data offers. For a pack of Rs. 261, ID 920 and Aurus III users can get 1GB and 1.6 GB of 3G data, respectively, and Idea TV subscription free for the first 3 months. The 3G pack is available along with the smartphones in all Idea 3G circles. In the rest of the country, smartphone users can opt for attractive 2G data pack offering unlimited 2G data for Rs. 261.
"Keeping in mind the requirements of the fast evolving Indian consumer in the light of the ongoing mobile broadband revolution, the new 3G smartphones from Idea are priced affordably to upgrade existing 2G users to 3G. Device plays an important role in establishing data experience for the user, but currently 3G smartphones are priced relatively high in the Indian market. Idea is bridging this gap by bringing low-cost devices with high-end features to proliferate 3G among all segments of users," says Sashi Shankar, Chief Marketing Officer, Idea Cellular.