The article describes the unveiling of HTC HD Mini with HTC sense that promises to deliver the experience HTC HD2 in a more compact design. It also briefs about the significant features, pricing and availability.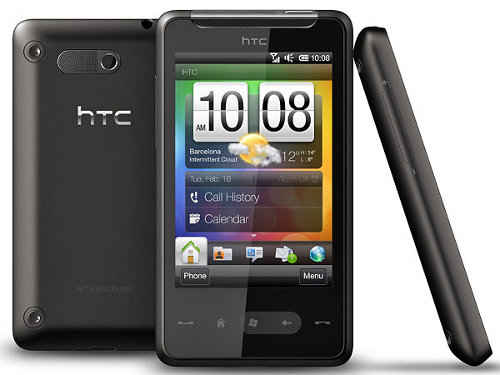 HTC Corporation, a global engineer of smartphones, today unveiled the HTC HD Mini in India, an HTC Sense-based Windows Phone focused on delivering the popular experience of the HTC HD2 in a more compact design.
Ajay Sharma, Country Head, HTC India has reportedly said,"The HTC HD mini fulfills a desire of some customers to bring the capabilities and experience of the HTC HD2 to a more compact design." Also adding that, "The integration of HTC Sense and Windows Phone on HD Mini and HD2 gives customers an additional choice for an advanced Windows Mobile phone that is sleek, well crafted and easy to use."
Unique Design
The HTC HD Mini sports a versatile degree of usability in terms of features along with its own unique and beautiful design. Precision fasteners used to assemble the phone show off externally, exhibiting a meticulous level of craftsmanship rarely found in mobile phones. And the strong design aesthetics continue to show up under the battery cover where a bright yellow internal structure, is said to offer an unexpected surprise when the phone is opened.
Featuring HTC Sense
The HTC HD Mini utilizes HTC Sense, a user interface focused on putting people at ease by making the phone work in a more simple and natural way. Like the HTC HD2, the HTC HD Mini continues the same focus on people-centric communication. It helps you stay connected to the important friends and colleagues in your life by providing a single contact view that displays individual communication snapshots of your conversations, regardless of whether it was a call, text, status update or email. HTC's Windows-based Twitter application, HTC Peep, enables you to tweet and follow your twitter activity groups.
HTC HD Mini incorporates capacitive touch for viewing, zooming and resizing websites, Microsoft® Office files, PDF documents and pictures with just a touch or gestures of your fingers. Banking on its 3G broadband connectivity, the HTC HD Mini also offers personal Wi-Fi anywhere for your computer or other devices. The HD mini can also be further enhanced to reflect your needs and style by downloading a variety of applications from the Windows® Marketplace for Mobile.
Pricing & availability
The new HTC HD Mini will be available at a market operating price of Rs. 23,490.00* at all authorized HTC resellers across the country. However, it is good to note that *prices may vary according to the local applicable taxes. Check out our previous article for the full specifications.