An article describing the release of HTC Mozart & HTC Desire HD in the Indian market, at affordable prices.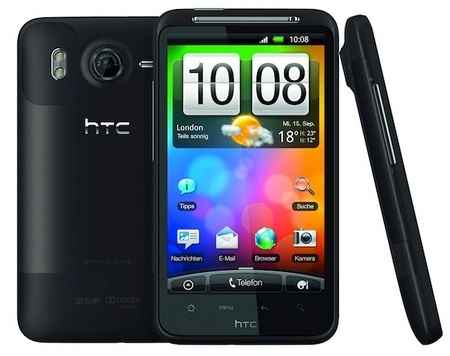 It is great news for all the HTC fans and high-end smartphone users alike, as HTC has apparently announced the due launch of HTC Mozart and HTC Desire HD in India. The HTC Mozart will run on the Windows Phone 7 platform, while the HTC Desire HD will run on Android 2.2 (Froyo) platform with HTC Sense UI. The HTC Mozart is estimated to be priced around Rs. 30,000 at the time of its launch in India. The first WP7 device to be found at Indian e-tailers was also an HTC device, the HTC HD7, when introduced on Flipkart and other online retailers earlier this month.
The Mozart includes the following specifications: 3.7-inch Super LCD touch-screen display, Qualcomm Snapdragon QSD 8250 1 GHz processor, 8 megapixel camera with Xenon Flash, SRS and Dolby Mobile Sound Enhancement, 8GB internal memory, 512MB ROM, 576MB RAM, Bluetooth 2.1 EDR, up to 720p HD video recording. In addition, it includes ambient light sensor, digital compass and proximity sensor.
[RELATED_ARTICLE]Supporting a 4.3-inch S-LCD touch-screen display with a screen resolution of 480x800, the Desire HD is said to be the big brother of HTC Desire and a distant cousin of HTC EVO 4G. Incorporating a performance hungry hardware configuration, the Desire HD includes 1GHz Snapdragon processor with 1.5 GB internal memory and 768MB RAM. The feature-rich hardware is optimized with HTC Fast Boot feature, to improve boot times, reduce resource overheads and enhance the overall system performance. In addition, the Desire HD includes an 8 megapixel camera with dual-LED flash & geo-tagging. The camera also supports face tagging and 720p HD video recording. The multimedia support includes: DivX & Xvid video formats, Dolby Mobile and SRS surround sound formats.
The Desire HD is reportedly available for pre-order at a special discounted price of Rs. 27,499 from FlipKart's online retail store. However, the official price is said to be Rs. 30,319.
Check out features and specifications of HTC Mozart and HTC Desire HD also dont forget to check the other latest HTC Handsets.