It has finally been launched, and we can now live in peace. But then again, this is what is becoming the trend with almost all flagship device launches. The HTC One, known till now as the M7, has been officially unveiled by HTC. Despite some last minute genius rumours predicting an Ubuntu smartphone and a tablet, the actual event was as expected. And the phone, deservedly, is the highlight.
The entire play has been on the spec sheet. The One is powered by the quad-core Krait 300 processor clocking in at 1.7GHz on the Qualcomm Snapdragon 600 chipset, with Adreno 320 graphics and 2GB of RAM to help it along. The One has a 4.7-inch Super LCD 3 display, the same type as seen on the HTC Butterfly, with the Full HD resolution at 469ppi.
A lot has been said about the Ultrapixel camera. On the spec sheet - the camera has a 4MP sensor and can do 1080p@30fps video recording with HDR. The sensor is allows 300% more light in, allowing for even better shots in low light conditions. The camera also features gyroscope-based Optical image stabilization, for more stable videos, particularly ones shot on not very stable ground or on the move.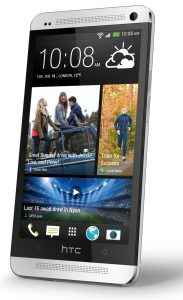 The One will offer 32GB or 64GB built-in storage versions, but the phone will not offer any expandable storage. Very surprising, but the HTC One has been launched with Android 4.1.2 out of the box, but the 4.2.2 update is supposedly already in the works. The phone also features a new UI.
With HTC never letting down in terms of build quality, the aluminum chassis of the One should impress, and the slimness of 9.3 mm will help with single hand operation of a big screen device. HTC has packed in a 2300mAh battery, which is non-removable, as expected.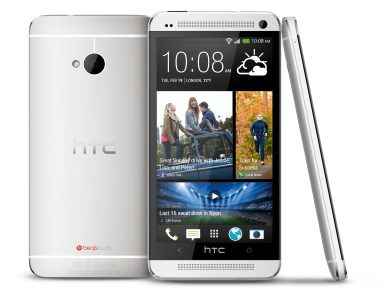 The phone will be arriving in stores next month in various countries including India.
However, the pricing of the unlocked or 'SIM-free' version of the HTC One in the U.K. has been pegged at £510 for the black and the silver version. There is no word yet on the red coloured HTC One. This price has been revealed by the retailer, Clove.
Pricing will be specific to operators in the U.S. and Europe, and the India pricing will be revealed soon.