HTC's next flagship smartphone – HTC M8 a.k.a HTC One 2014 – won't just impressive design and specs but will deliver solid performance as well. The smartphone, yet to be officially announced by HTC, has once again made an appearance on the web, but this time on a benchmark website, revealing how its fares against competing flagships.
Rightware, which collects various benchmarking data, has published benchmark scores of the HTC One M8 and it pitted against the likes of Nexus 5 and iPhone 5S. The website claims the next HTC flagship is the top performing smartphone in the overall benchmark rating and in the gaming-focused benchmark.
In the benchmark Basemark X, aimed at gaming-focused devices, HTC One M8 beat the likes of the Lumia 1520, Galaxy S5 and Sony Xperia Z1. Take a look at the scores below. You can check other benchmark tests at Rightware's website.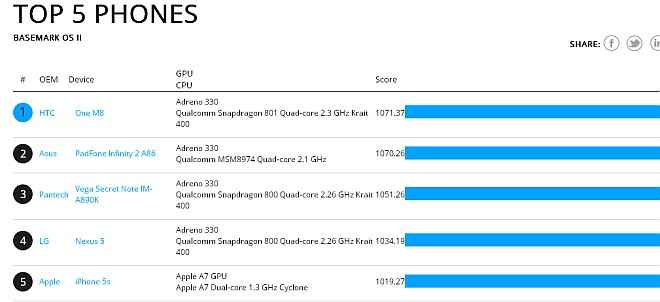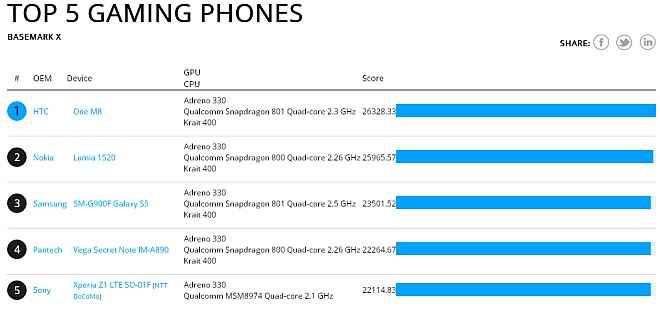 HTC is scheduled to announce its new flagship smartphone on March 25. The HTC M8, however, has already made a number of appearances on the web, revealing almost all the specifications. It is expected to feature 5-inch full HD display, 2GB RAM, 4G connectivity, dual camera set up and more. Check out a detailed Hands On video, detailing the new HTC One. Also read: HTC One 2014 pictured with competing flagships