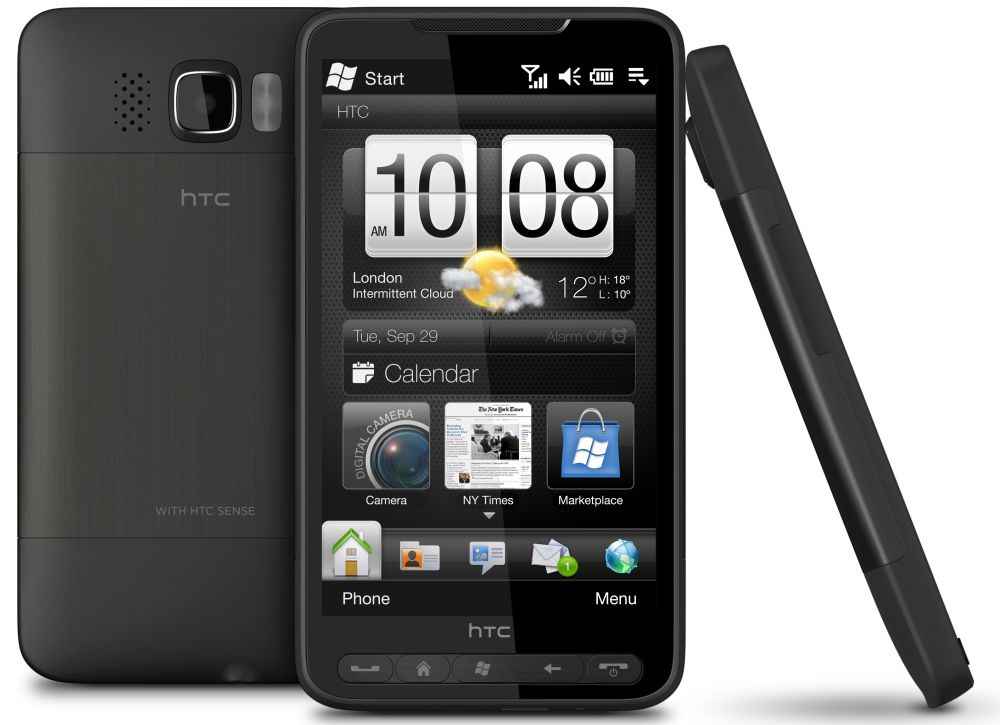 Eager fans of Windows Mobile 6.5 have been waiting for the operating system's flagship product for a long time now. We have been
tracking
the HTC HD2 – formerly codenamed the HTC Leo – for some time now, and the final product hasn't dimmed our hopes for WinMob 6.5 with this one. Already shipping in Europe, it'll be coming to Asia next month.
To be honest, a large reason for that is the new Sense UI custom interface overlaid on top of the operating system. Engadget has already got its hands on a piece, and note: "We're still blown away by the fact that this is a Windows Mobile 6.5 device -- the skinning job that HTC has done here is nothing short of a miracle. So far, we've found the phone to be snappy and responsive…"
Like with Google Android 2.0, the new interface integrates all of your contact details into one place, letting you access a person's Facebook, email, SMS, Twitter and other information with one tap. The new UI also comes with HTC Peep, the company's Twitter application.
But it's still the hardware that is the most impressive part of this setup. The large 4.3-inch multi-touch screen (65K colours, 480x800 pixels) is the first time that a Windows Mobile device is getting a capacitive touchscreen. And powering it all is a 1GHz Snapdragon processor, along with 448MB of RAM.
The camera on the back is a 5-megapixel affair, complete with autofocus and LED flash; it also supports geo-tagging capabilities thanks to the built-in GPS. Of course, the tight social networking integration means that any pictures you click can be quickly uploaded to your Facebook or Twitter account. As for video recording, VGA resolution is all that you'll get here.
Let's not even get into the connectivity options here, because you would find all of the latest technologies fitted into the HD2. Other notable features include a 3.5mm headphone jack, 512MB ROM, microSD slot, Pocket Office, HTC Footprints and a talk-time of over 6 hours.
As with its predecessor, the HTC Touch HD, this new phone is going to get a hefty price tag indeed. In Europe, the
HD2
is already shipping at a rate of 550 euros. That comes to approximately Rs. 38,500, so you can expect the Indian price to tip the scales on the heavier side of the Rs. 40,000 mark. Worth it, you think?