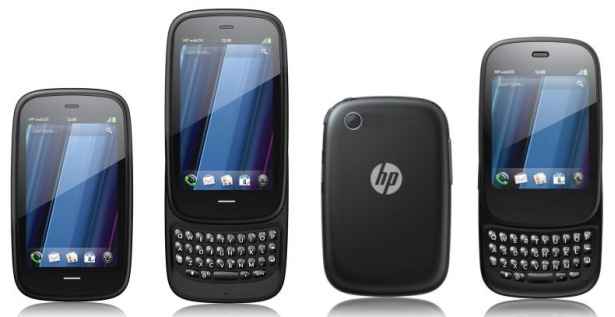 Apart from announcing the not-so-imminent mobilization of its iPad killer – the HP TouchPad – the computer giant also revealed two new smartphones, the HP Pre 3 (left), and the HP Veer (right). Both run webOS 2.2, a newer version of Palm's mobile operating system co-developed by HP when it bought the company in mid-2010. A half-year after the takeover, HP had released the Palm Pre 2 – a webOS 2.0 smartphone. Now, three months later, HP has finally dropped the vestigial Palm name in its mobile offerings.
HP Pre 3
The Pre 3 has a nearly identical design and form factor as the earlier two Palm Pre phones, and has a 3.6-inch capacitive touchscreen with 24-bit colour and a 480x800 resolution. It boasts of a 1.4GHz processor from Qualcomm, has 512MB of RAM, and runs on webOS 2.2 (seems like the webOS version naming might follow the Android convention, separating tablets and phones).
[RELATED_ARTICLE]It also has a 5MP camera with LED flash capable of 720p HD recording, and a forward facing camera for video-calling. Called a world-phone, it will support both GSM based HSPA and CDMA based EVDO Rev A connectivity. It also has Bluetooth v2.1 with EDR and Wi-Fi 802.11 b/g/n connectivity.
Two capacities will be available, 8GB and 16GB.While no pricing details have been revealed, the phone will probably be released this September.
HP Veer
HP went ahead and squished the Palm Pre 2's design, and made the diminutive HP Veer. Featuring a smaller 2.6-inch touchscreen (320x400 resolution) and a small "full-sized" QWERTY keyboard. The Veer has an 800MHz processor (Snapdragon 7230), and 512MB RAM. It supports HSDPA , as well as Wi-Fi 802.11 b/g/n and Bluetooth connectivity.
It comes with 8GB of inbuilt storage, as well as an accelerometer and light sensor. While no pricing details have been revealed, the phone will apparently be released this "spring", ahead of the Pre 3.