Google has declared that it would be buying Motorola Mobility – a deal that will make it a major hardware player in the smartphone business, allow it to spearhead the course of Android handset development, and give it access to the wealth of patents the 8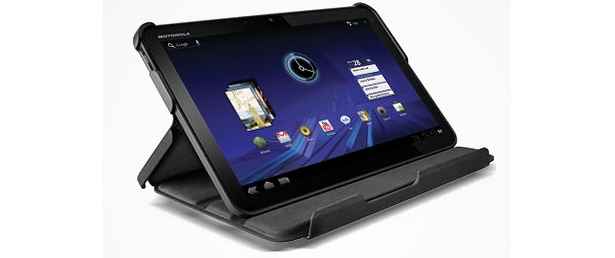 August 15th saw an Independence Day announcement of an unexpected kind, with Google declaring that it would be buying Motorola Mobility – a deal that will make it a major hardware player in the smartphone business, allow it to spearhead the course of Android handset development, and give it access to the wealth of patents the 82-year old company has developed and amassed in its long and chequered history.
The news of the deal comes not too long after Google lost out on the Nortel Patent Portfolio – an estimated 6,000 telecommunication and other patents which were finally acquired by a consortium of companies including Apple, EMC, Ericsson, Microsoft, Research In Motion and Sony. The Google-Motorola acquisition is also seen as a way to bolster Google, the Android platform, and Android licensees against the numerous "anti-competitive patent attacks" that Apple and Microsoft have recently launched. Google would also be using Motorola's expertise in video and connectivity solutions to better its Google TV platform.
[RELATED_ARTICLE]
The implications of the deal are numerous, the biggest being Google's possible alienation of its Android handset partners. Google's CEO, Larry Page, was quick to point out however that Google would still be looking to maintain its relations with these partners – and that Motorola would not be given any sort of insider advantage compared to its Android rivals.
Larry Page insists that Android will remain an open platform, and that Motorola, will just be one more Android licensee. Motorola will be treated as a separate business. Motorola, of course, is no stranger to Android – having switched over exclusively to the operating system since 2008, and delivering the platform lead device for Honeycomb earlier this year with the Xoom tablet.
The acquisition – estimated at $12.5 billion, Google's largest till date – will of course have to be cleared by regulatory bodies in the United States, and is expected to only be finalized by early 2012. That hasn't stopped the ripples from spreading however, with stock prices of Motorola Mobility already rising.
Microsoft, developer of Windows Phone 7 – one of the biggest rivals to Android, iOS, and BlackBerry mobile operating systems – has also seen its stock prices shoot up, with market watchers sure that Google's move would cause handset manufacturers like Samsung, LG, and HTC to concentrate on developing their WP7 lineups to reduce the number of eggs in the Android basket, and protect themselves from competition from the Google-Motorola team.
Many industry watchers also feel the Google-Motorola deal could very well give ailing Canadian smartphone manufacturer, RIM, a much-needed boost in the changing landscape of the smartphone world.
The Google-Motorola deal has echoes in the Nokia-Microsoft partnership, with a major software developer merging interests with a major manufacturer, but of course, the differences are numerous as well, with Google actually intending to buy out Motorola instead of partnering with it, and, with Motorola already a major Android manufacturer, unlike Nokia with Windows Phone 7.
We are sure we'll be hearing innumerable points of view reacting to the acquisition in the coming months, and rivals cementing other deals quickly. Let us know what you think of the deal, and its implications in the comments section below. In the meanwhile, you can read Larry Page explain Google's reasons for acquiring Motorola, below:
---
Supercharging Android: Google to Acquire Motorola Mobility
Posted by Larry Page - 8/15/2011 04:35:00 AM
Since its launch in November 2007, Android has not only dramatically increased consumer choice but also improved the entire mobile experience for users. Today, more than 150 million Android devices have been activated worldwide—with over 550,000 devices now lit up every day—through a network of about 39 manufacturers and 231 carriers in 123 countries. Given Android's phenomenal success, we are always looking for new ways to supercharge the Android ecosystem. That is why I am so excited today to announce that we have agreed to acquire Motorola.
Motorola has a history of over 80 years of innovation in communications technology and products, and in the development of intellectual property, which have helped drive the remarkable revolution in mobile computing we are all enjoying today. Its many industry milestones include the introduction of the world's first portable cell phone nearly 30 years ago, and the StarTAC—the smallest and lightest phone on earth at time of launch. In 2007, Motorola was a founding member of the Open Handset Alliance that worked to make Android the first truly open and comprehensive platform for mobile devices. I have loved my Motorola phones from the StarTAC era up to the current DROIDs.
In 2008, Motorola bet big on Android as the sole operating system across all of its smartphone devices. It was a smart bet and we're thrilled at the success they've achieved so far. We believe that their mobile business is on an upward trajectory and poised for explosive growth.
Motorola is also a market leader in the home devices and video solutions business. With the transition to Internet Protocol, we are excited to work together with Motorola and the industry to support our partners and cooperate with them to accelerate innovation in this space.
Motorola's total commitment to Android in mobile devices is one of many reasons that there is a natural fit between our two companies. Together, we will create amazing user experiences that supercharge the entire Android ecosystem for the benefit of consumers, partners and developers everywhere.
This acquisition will not change our commitment to run Android as an open platform. Motorola will remain a licensee of Android and Android will remain open. We will run Motorola as a separate business. Many hardware partners have contributed to Android's success and we look forward to continuing to work with all of them to deliver outstanding user experiences.
We recently explained how companies including Microsoft and Apple are banding together in anti-competitive patent attacks on Android. The U.S. Department of Justice had to intervene in the results of one recent patent auction to "protect competition and innovation in the open source software community" and it is currently looking into the results of the Nortel auction. Our acquisition of Motorola will increase competition by strengthening Google's patent portfolio, which will enable us to better protect Android from anti-competitive threats from Microsoft, Apple and other companies.
The combination of Google and Motorola will not only supercharge Android, but will also enhance competition and offer consumers accelerating innovation, greater choice, and wonderful user experiences. I am confident that these great experiences will create huge value for shareholders.
I look forward to welcoming Motorolans to our family of Googlers.
Source: Official Google Blog