According to a video the LG Nexus 5 will be coming in new colour variants which includes include Red, Orange, Yellow, Green, Blue and Purple
The Nexus 5 has become one of the hottest Android smartphones in the market and just when you thought that the device couldn't get any better, the rumour mill dropped something new for us. A video showing the Google Play store has been released which shows a new page for the Nexus 5. The new page now has eight colour options instead of two Black and White colours for the smartphone.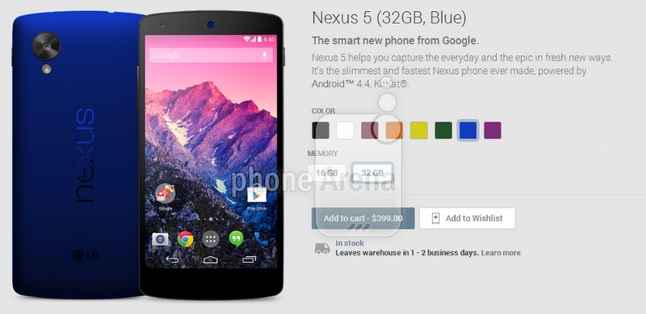 The updated colour options, apart from Black and White, now include Red, Orange, Yellow, Green, Blue and Purple. While this does sound exciting, Google hasn't yet announced anything related to it. The video has been released by an unknown person and it could possibly be a fake, as it has no authenticity.
Recently we saw Google launching some official Nexus accessories on the Google Play store website including a Nexus wireless charger, Nexus 5 Bumper Case, LG Quick Cover, Nexus 7 Folio and Nexus 7 Sleeve.
Source: Phone Arena