An article detailing the launch of the new dual SIM QWERTY mobile phone from G-Fone, called G-Fone 571, at Rs. 3,999.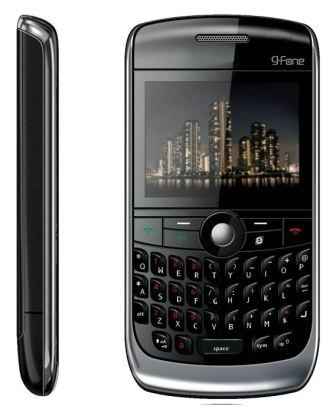 G-Fone announced the launch of its latest mobile phone, the G-Fone 571, in India. Priced affordably at Rs. 3,999, the dual SIM G-Fone 571 targets the youth segment of the market, telling them to "get more" with handy social networking and instant messaging pre-installed applications like Snaptu and Nimbuzz.
Available in black and white variations, the phone has a 2.2-inch QVGA 64K colour display and a metallic body, and is powered by a 208MHz processor. Including a 1.3MP camera with flash and a webcam, the phone also features a flashlight, FM Radio, music player, stereo sound, Bluetooth, mobile tracker, motion sensor, video MP4 player, EDGE connectivity, Opera mini browser, USB connectivity, Indian calendar, and expandable storage up to 8GB.

The G-Fone 571 also sports a phonebook that can take 3000 entries, as well as a storage capacity for 2000 SMS messages. Other features include a built-in modem, blacklist calls and SMS, and Java application support. The phone will be entering a market of intense competition among other entry-level phone providers, such as Grapes, Lemon Mobiles, Micromax, Wynn Telecom, Mi-Fone, and others.