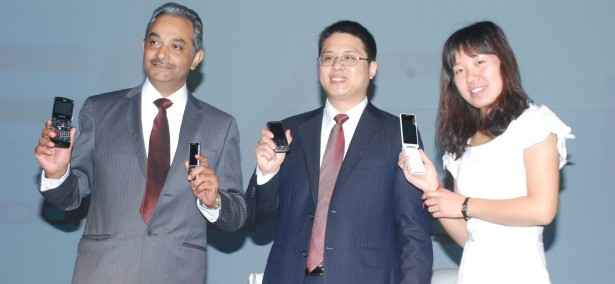 G'Five has decided to give way more than five, launching 21 new and as always competitively priced models into the Indian market, where it is doing extremely well – as per Q3 IDC reports of 2010.
Introducing such features as a pico-projector, flip-QWERTY form factors, dual LED torch, motion sensors, navigation wheels, dual embedded speakers and Yamaha amplification chipsets, each of the twenty one mobiles tries to be unique in its price and form factor classes.
[RELATED_ARTICLE]Speaking on the occasion of the launch, Mr. Arshit Pathak, from Kingtech Electronics India, G'Five International's Indian daughter company, differentiated G'Five's phones from other low-cost products in the Indian market by stressing on their build-quality, and from our brief hands-on with the devices, we'd have to agree that these were certainly well-built phones.
Crediting G'Five's manufacturing capacities and subsequent economies of scale for its ability to offer great quality at low-costs, Mr. Pathak added that their intention was not to undercut competitors, but to offer great value for money. More advanced devices like smartphones can be expected from G'Five in India soon as well as, with possibly even tablets and netbooks (both seen at the launch) in the offing.
Prices for all twenty one mobiles are still forthcoming, and all we can tell you for now is that these new models are all already on shelves, and start from Rs. 1,400.
You can however take a good look at some the mobiles, by perusing the various images and product details below. We'll get you the prices for the whole bunch when we hear back!