OnePlus TV 32Y1 - Smarter TV
Android TV with superior craftsmanship and elegant design - Buy Now
Click here to know more
Advertisements
It looks like MeeGo for smartphones is not as dead has many dreaded.
Despite Nokia abandoning the platform and its incumbent developers for Windows Phone, there seem to be enough supporters of the Intel-Nokia developed OS to arrange a re-emergence.
Jolla, a Finland-based startup that is made up of former Nokia employees (including Marc Dillon, former Principal Engineer for MeeGo at Nokia), has announced it will be keeping MeeGo for smartphones alive, and that it intends to launch the first MeeGo-based smartphone later this year.
The news has made a lot of critics and users happy, who were initially excited by the sheer usability and beauty of the Nokia N9, the first and last MeeGo-based smartphone from Nokia.
MeeGo development is continuing unabated for other platforms, such as netbooks, kiosks, and infotainment systems. Jolla's decision though, will probably jumpstart further MeeGo for smartphone development, bringing it up to the mark of the recently updated operating systems, from Android 4.1 Jelly Bean, to iOS 6, and the upcoming Windows Phone 8.
Of course, the question of the app ecosystem once again becomes relevant, something that forces fledgling operating systems time and time again to hit the wall, such as Samsung's Bada OS, and Nokia's Symbian OS.
Announcing its intentions, Jolla said in a statement:
"The Jolla team is formed by directors and core professionals from Nokia's MeeGo N9 organization, together with some of the best minds working on MeeGo in the communities.

Nokia created something wonderful – the world's best smartphone product. It deserves to be continued, and we will do that together with all the bright and gifted people contributing to the MeeGo success story.

Together with international investors and partners, Jolla Ltd. will design, develop and sell new MeeGo based smartphones. The Jolla team consists of a substantial number of MeeGo's core engineers and directors, and is aggressively hiring the top MeeGo talent to contribute to the next generation smartphone production."
Notably, Jolla has confirmed it won't be providing any updates to the Nokia N9 smartphone in the future. Nokia's troubles on the other hand, are not ready to go away just yet, and its adoption of the Windows Phone platform has already slightly backfired, with the announcement that all previous generation Windows Phone devices (including its Lumia range) will not support the upcoming Windows Phone 8 operating system – a fact that will definitely affect sales of Lumia devices in the interim.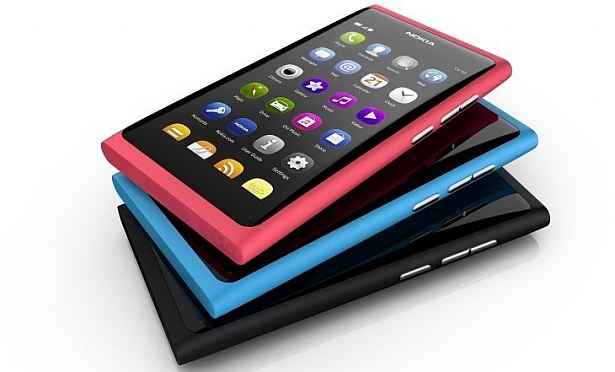 Source: Reuters